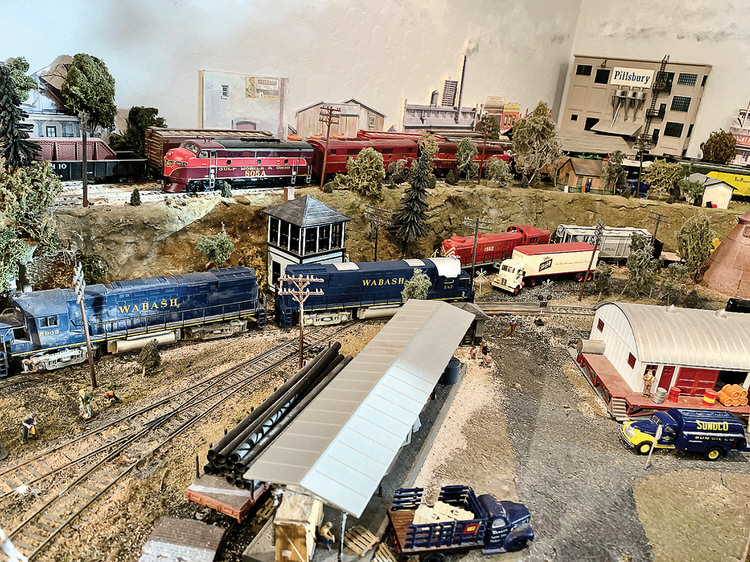 Harry Huckemeyer
Coming off a busy October with things beginning to get back into full swing, we head into November, and the trend continues. Lots of opportunities to experience new things, places to go, and breathe in that fresh air that is one of the bonuses we've waited for, suffering through those earlier warm summer months. The month starts off with a bang and finishes up with Thanksgiving only days away, when we will be seeing visitors arriving to spend time to share our weather and also spend quality time with family and friends.
I'd just like to mention a few ideas that may be of interest to you all, both locally, and also an opportunity to visit a little bit of the old Wild West not too far away. Up at the Superstition Mountain Museum, they will be having their season opening on Nov. 6 in the Apache Junction area. There are many things to see as you tour the area, and for those train buffs, there is a large outdoor layout that you won't want to miss. For additional information, you may want to give Pam a call at 480-398-0032 or check out their website, or you can give me a call.
Closer to home, SunBird will be having their Community Day on Nov. 16, from 11 a.m. to 2 p.m., in their spacious ballroom where you may run into someone you know or meet a new friend for life. To add to the enjoyment, there is a spacious outdoor patio where you can sit in comfort and relax with a bite to eat, enjoy a soft drink, and possibly listen to some soothing music. It's a great time to meet and greet, and also find out what's going on in this great community.
I'd be remiss not to mention the upcoming event scheduled for Nov. 13 at the Chandler Railroad Museum off Ryan Road and Alma School Road. It will run between 9 a.m. and 4 p.m., with free admission and parking and the opportunity to tour the real thing, which includes a variety of privately-owned railroad cars and just about everything else that rolls on tracks across this country. Get there early, as this does attract large crowds to the area, and parking could be at a premium. Our club is planning on being there as an attraction in one of the passenger cars, so feel free to stop by and say hi. You may want to check your calendars closely, and especially the monthly publications that come out on the first of the month, as they contain so much more that may be to your particular interest.
If you have any questions regarding our club membership or other concerns, please don't hesitate to contact us by email at [email protected], or you can call 480-802-4976. Hopefully, we'll cross paths in the not-too-distant future and enjoy some magical moments of the past.
Have a great day! We're all as young as we want to be, so enjoy every moment of every day.