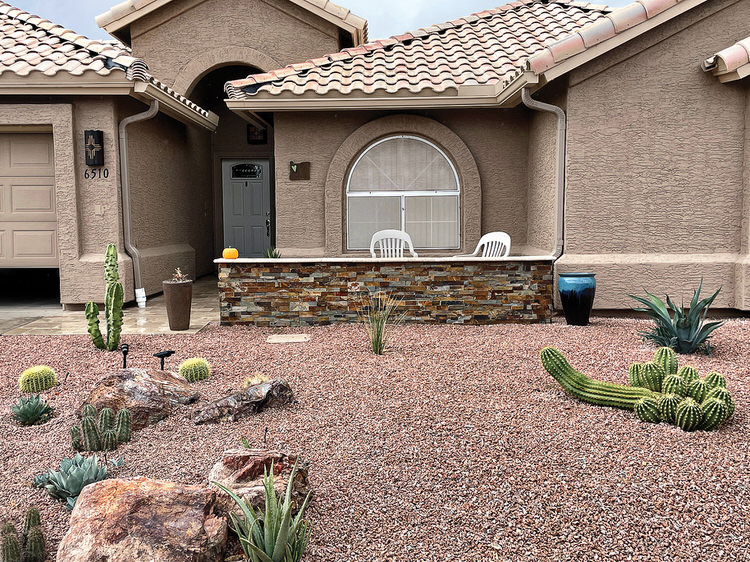 Mark your calendars: The SunBird annual Home Tour is just one month away! Whether you are looking for fresh ideas to update your home or just want an excuse to get together and socialize with your neighbors, this event is sure to please. Seven SunBird homes will be showcased this year to share ideas for remodeling, refreshing, repurposing, and/or redecorating.
The Garden Club's purpose is to educate members in the dos
and don'ts of desert gardening and to assist in the beautification of the SunBird community common areas, as well as in our own gardens. Come out for a fun day with friends and neighbors and support your community! Refreshments will be provided at one of the homes.
Tickets for the Garden Club's biggest fundraiser of the year will be available in the clubhouse near the library on the following dates:
Feb. 20 through 23 from 9 to 11 a.m.
Feb. 21 and 24 from 5:30 to 7 p.m.
Feb. 27 through March 2 from 11 a.m. to 1 p.m.
Tickets are $10 in advance and $15 at the door. Cash is preferred. Checks can be made out to the Garden Club.
If you would like to volunteer for this event or have any questions, call Carol Delk at 651-245-2855, or Karen Volk at 701-399-9933.