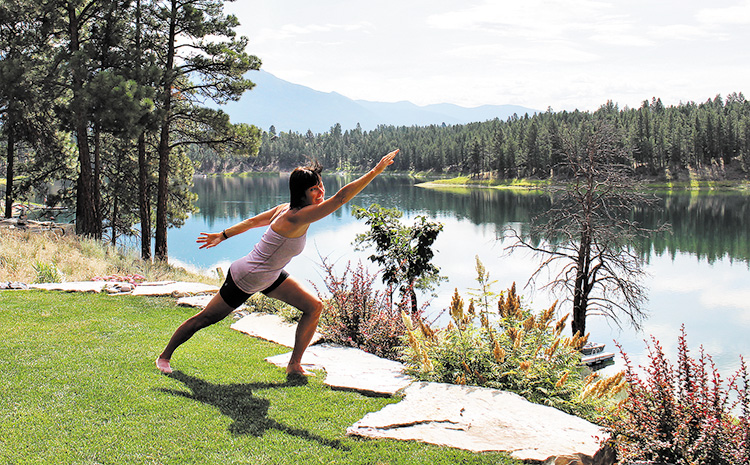 Melissa Craig
Women and a few men are getting in shape with a low-impact, full-body exercise program called Essentrics®, a dynamic stretch program designed to lengthen, strengthen, and tone the body. The class will be taught by certified instructor Melissa Craig. Melissa is an avid golfer and tennis player. She has been practicing Essentrics® for about four years and has found it has helped relieve pain and improve her flexibility and sports performance. Now she wants to share the benefits with her friends at SunBird.
Essentrics® is the program featured in the Aging Backwards special starring Miranda Esmonde-White shown on PBS. Esmonde-White's book by the same name was on both The New York Times and Amazon best seller lists. According to Esmonde-White, the Essentrics® full-body technique is so successful because it works through the muscle chains, liberating and empowering the muscles and relieving them from tension in the process.
Her completely original workout draws on the flowing movements of tai chi that create health and balance, which are the strengthening theories behind ballet that create long, lean, flexible muscles, as well as the healing principles of physical therapy, which create a pain-free body. This could be why the Montreal Canadiens use it as part of their mandatory training for their players. In the three years the team has been undergoing Essentrics® training twice a week, they've gone from the most-injured team in the NHL to the least-injured.
Melissa will be teaching the Essentrics® classes on Monday and Thursday mornings at 6:30 a.m. in the Navajo Room. Please bring a yoga mat and towel. Essentrics® is new to this area, so most of the success that we've had has been through word of mouth. Hopefully, once people try the class, they will love it and come back.