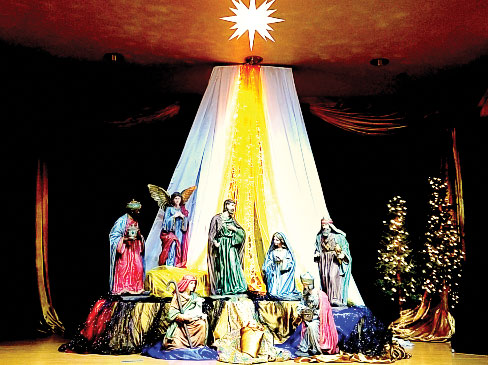 Bob Neuman
As we enter once more the spirit of Christmas, do we realize it does not exist for the gifts, the shopping, the gatherings or the food? It exists because God sent His Son in the form of a tiny baby to save our souls and open the door to Heaven.
As Max Lucado puts it, "The Shepherd knows his sheep. To him every face is a story. Every face is different. The Shepherd knows each one by name. He knows your name and will never forget it."
But Lord you are my shield, my wonderful God who gives me courage…. Psalm 3:3
Plan to be with us Christmas Eve at 6:30 p.m. in the SunBird ballroom to celebrate the birth of our Lord Jesus with Christmas music, our excellent church choir and the reading of the Christmas story of our Savior's birth. Doors open at 5:45 p.m., and the program will begin at 6:30 p.m.
For those in need of prayer, call our prayer chain: Julie Hartog, 480-895-2622, [email protected]; or Jamie Morgan, 480-802-7358, [email protected]
Bible Study: Hank Miller will lead a Bible study of Hebrews in the Hopi Room in the SunBird clubhouse at 6:30 p.m. the first Wednesday of every month (November through May). All are welcome.
SunBird Community Church is nondenominational and based on the Bible. Our members invite you to visit us any Sunday at 9:00 a.m. in the SunBird Ballroom. There you will meet our friendly congregation and hear an uplifting message by an experienced minister. Should we save a place? Come spend an hour with your Lord.