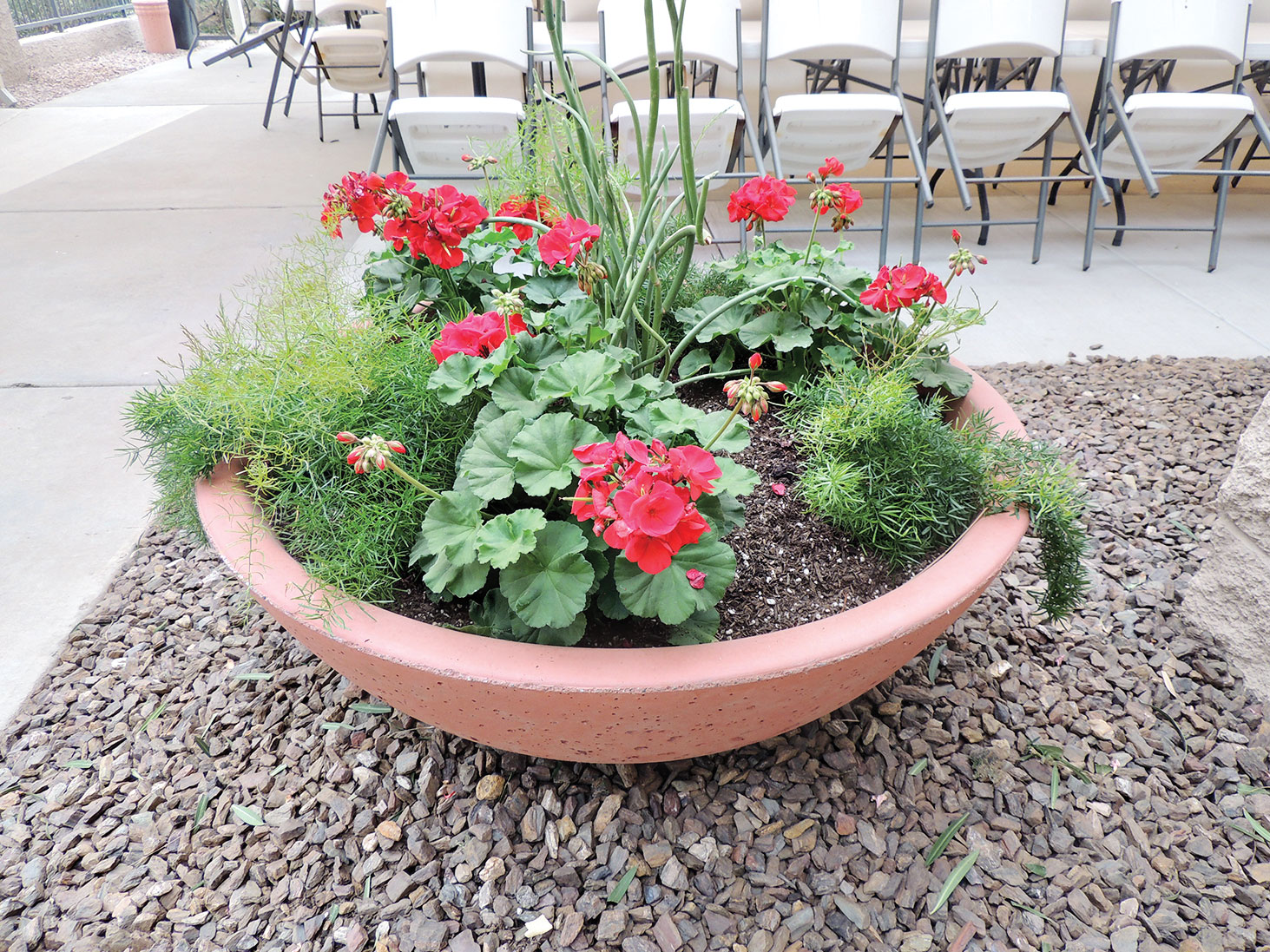 Toni Greisinger
Have you seen the two large pots filled with geraniums, fern and lady slippers by the new wall at the clubhouse patio? This is just one of the Garden Club's latest projects.
On Tuesday, November 14, 10 Garden Club members, under the direction of Gudie Huffman, Barb Ott and Pat McGonegle, worked on sprucing up the Riggs Road entrance. Old plants were removed, plants in the large pots were trimmed and the area at the rear of the walls at the front gates, paid for by the Garden Club.
Our club feels it is important to make a welcoming appearance in this area. Gardening work has also been done at the small pool and clubhouse parking lot. Eight packs of geraniums were planted at the fountain before Community Day.
We are continuing to keep our 10 golf course gardens weed-free. We appreciate the help of our SunBird HOA and Golf Club crews in trimming trees, digging up old cacti, dragging debris away, etc. It's great to have their assistance!
Our annual House & Garden Tour will be held on Sunday, March 11. Please put this date on your calendar.