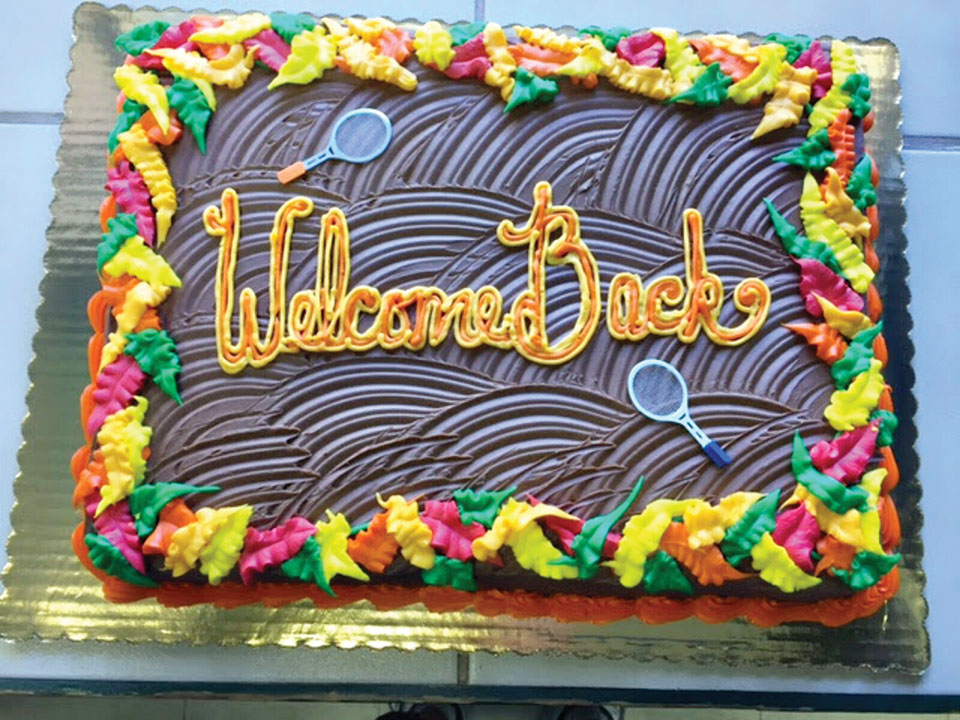 Christine Terechenok
The Southeast Tennis League is beginning the week of November 13. This is a newly-formed league serving the Southeast Valley. Competition is club team against club team. Teams are made up of 8 to 10 players. SunBird has two teams, Cottonwood two teams, Trilogy two teams and Oakwood two teams. Approximately 100 players will be participating.
The Tennis Club has filled its first session of free beginner lessons. Anyone interested in the free second session in our January program can write to [email protected]
Stop by the Tennis Club at the upcoming Community Days on November 8. SunBird Tennis Club will be showing a PowerPoint presentation on Tennis and your health. We will be giving away bookmarks and having a fun game to play. We can also fill you in on our fall tennis program and our Tennis Club's upcoming charity event in January.
The first Tennis Club meeting is November 7 at 5:00 p.m. in the Lakeview Room. We welcome everyone interested in learning the game of tennis.