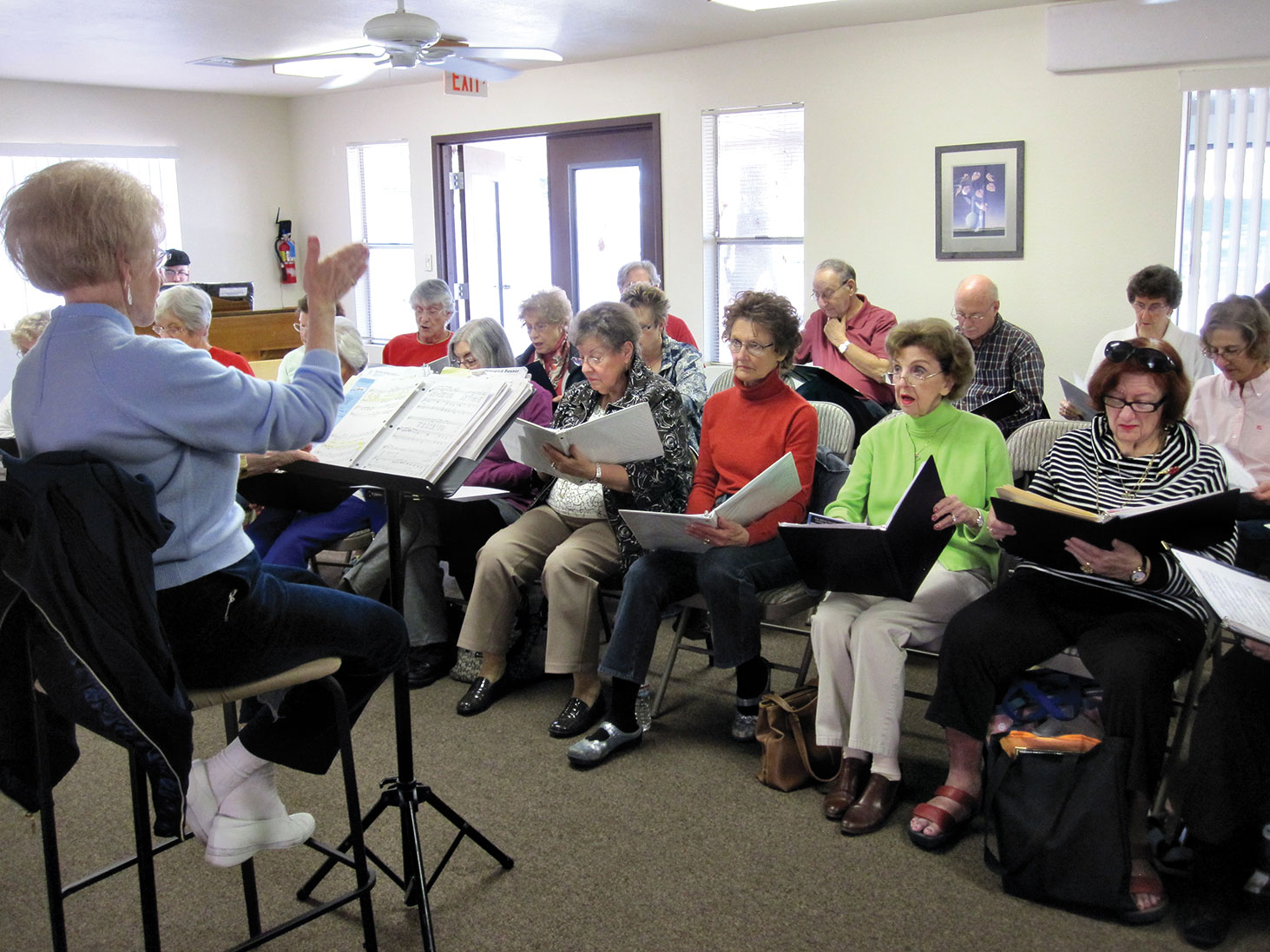 Carol Hoepner
We hope you'll be joining us on March 8 at 3:00 p.m. for the 20th anniversary of Sun Lakes choir concerts for Neighbors Who Care. The concert will be held in the sanctuary of Sun Lakes United Methodist Church. This year's concert is a celebration of a variety of music and the theme is 20 Years of Rockin' Our Souls.
The concert will consist of upbeat musical numbers, many of which are from gospel, spirituals or African roots. In addition to choirs from a number of Sun Lakes churches and the Sun Lakes Jewish Congregation, the Chordaires and their select group The Ambassadors will be performing. Please plan to treat yourself to an afternoon of joyful music while helping a good cause.
Tickets are available from the office of Neighbors Who Care; phone 895-7113, Sun Lakes churches and choral groups, or at the door for $5 each. In addition, tickets may be purchased at Ace Hardware on Riggs Road in Sun Lakes from noon-2:00 p.m. on each Tuesday until the concert.