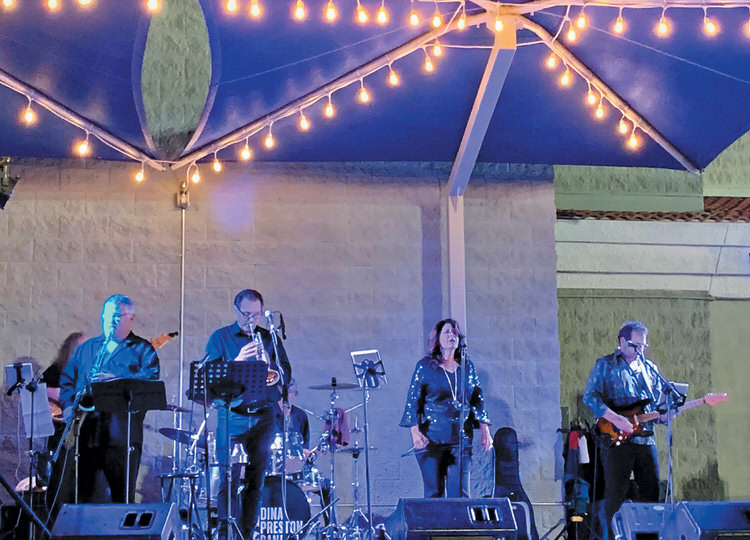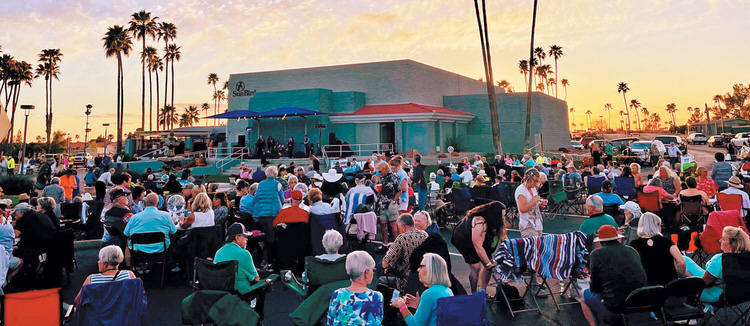 Wendy Armijo, Lifestyle Director
Thank you, SunBird! Saturday, April 1, was an absolutely beautiful evening for SunBird's Neon Night Party and Outdoor Concert! With over 1,200 SunBird residents and guests in attendance, this fabulous event featured Renaissance recording artist Dina Preston Band, delicious pulled pork sandwiches prepared by the Horizon Room, amazing food trucks: Copper State Pizza, Big Papa Concessions, Vella and Son's Italian Ice, and, of course, beer gardens! Fun was had by all who attended. SunBird sure knows how to get their "glow" on!
We would like to thank the Arizona Rangers for all of their help in keeping the event orderly and safe, as well as our "team" of volunteers. Without them, this event could not have been possible. Lastly, we would like to thank our Neon Night Party sponsors. Their contribution helped towards paying for the entertainment, lighting, administration expenses, permits, supplies, etc. SunBird is very grateful for their support and truly does appreciate their partnership. Thank you again!
Plans are already underway for our outdoor Fall Festival to be held on Saturday, Nov. 18. Save the date and stay tuned for details!
Neon Night Party and Outdoor Concert sponsors:
* Cactus Mountain Properties, "The SunBird Team"
* Cox Communities
* DanSco Real Estate Group powered by eXp Realty
* Dwornik Law