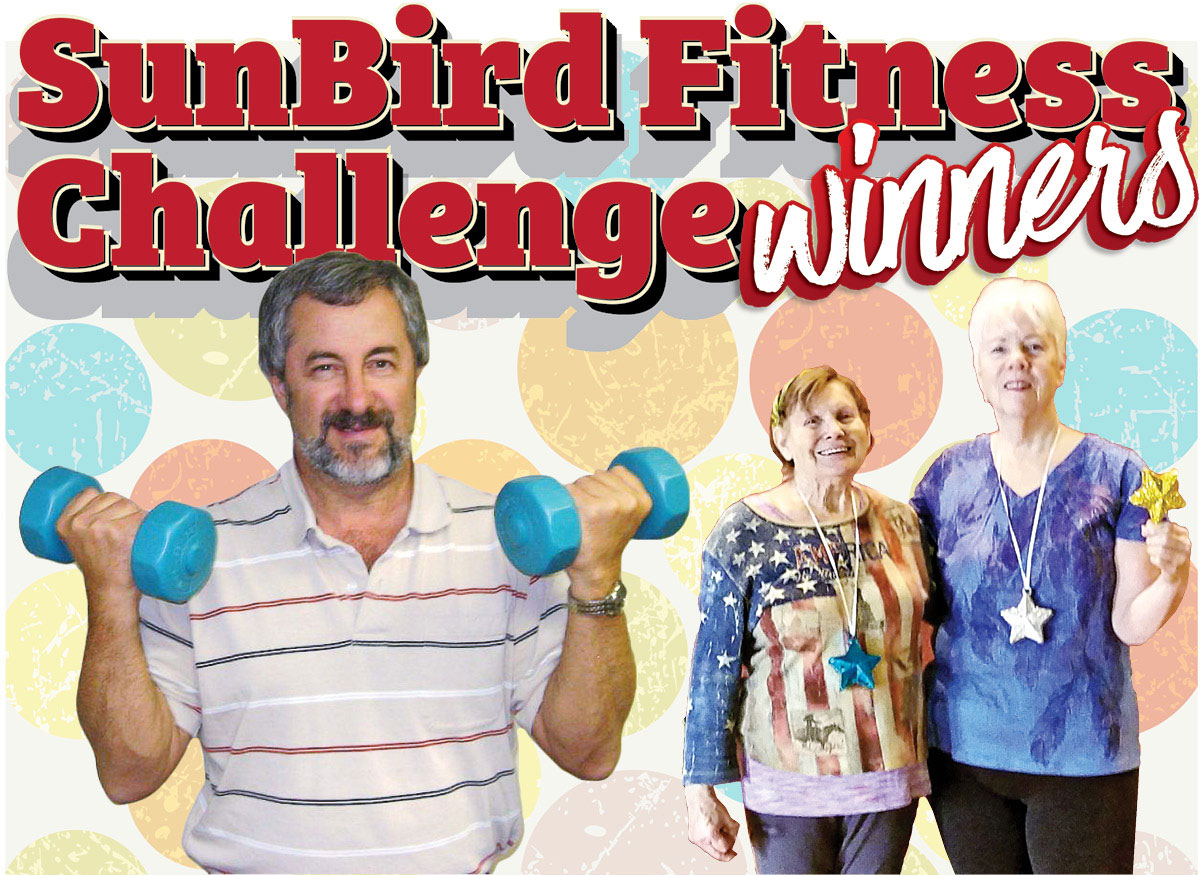 Catt Sulllivan, ACE Personal Trainer
Well, we have the winners of our SunBird Fitness Challenge. While many snowbirds have left, we had fun testing out our first Fitness Challenge. Congratulations to Joe Gann from Canada, who won first prize; Judy Johnston second; and Katia Zaderivic won third prize. It was fun hearing about how everyone was working on their hours and when we exercise we all win by taking care of our bodies!
Remember we still have fun classes going on at SunBird and when you get the summer druthers just get out of your chair walk around a bit or check out one of the classes.
We will continue the Fitness Challenge in January 2017 and hope you join us in our efforts to spur each other on in having a better quality of life in the state of the sun!
Cheers to great health!