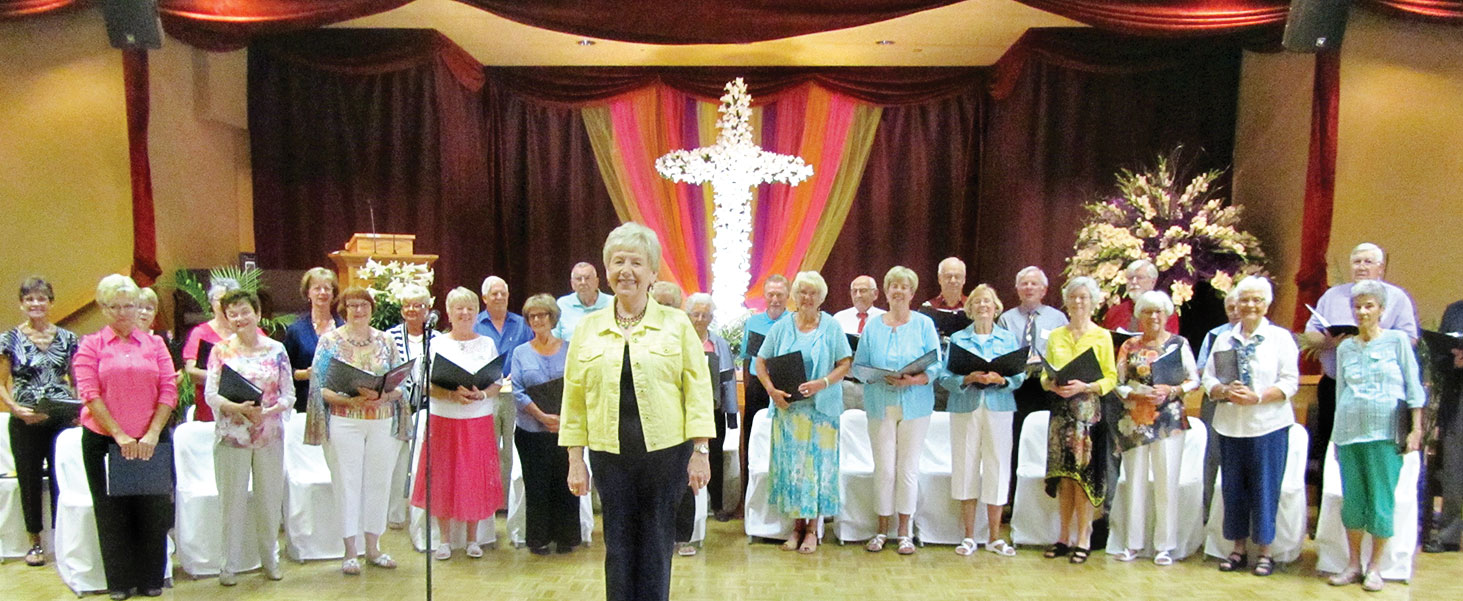 Bob Neuman
The word "comfort" could have several connotations and involve family, friends, living conditions, health, etc. SunBird holds a reputation for providing its residents a comfortable environment. Our comfort could arise from many worldly sources, and our Lord provides these things, but when times become really bad, He may be our only guaranteed source of comfort.
Max Lucado asks, "How does God react to dashed hopes? Read the story of Jarius. Those who are ill? Stand with him at the pool of Bethesda. He's not doing it for them. He's doing it for me and you."
Every good action and every perfect gift is from God. These good gifts come down from the Creator of the sun, moon and stars, who does not change like their shifting shadows. James 1:17
The beauty of the Easter season has come and gone. The SunBird Community Church services during that time were a recognition and tribute to Christ's sacrifice. Thanks to minister/missionary Jim Baugh, the choir and all who made the Easter service so meaningful.
SunBird Community Church is fortunate to have a group of seasoned ministers to present a message each Sunday. For May they are:
May 3 – David Walker
May 10 – Ryan Stephens
May 17 – Marv Jacobs
May 24 – David Walker
May 31 – Jim Baugh
Our visiting friends have left us for the summer. We wish them health and contentment until their return in the fall. Our summer church will continue as usual.
SunBird Community Church is nondenominational and based on the Bible. Our members invite you to visit us any Sunday at 9:00 a.m. in the SunBird Ballroom. There you will meet our friendly congregation and hear an uplifting message by an experienced minister. Should we save a place? Come spend an hour with your Lord.