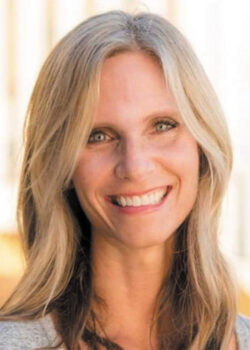 Maureen Alger
The Sun Lakes Rotary has a variety of interesting meetings each week! During the month of December, there will be two morning meetings.
The first meeting in December is the morning of Tuesday, Dec. 3. The speaker for this meeting is Conni Chavez. Conni is the representative for Arizona Chandler Unified School District. She has been with Franklin Covey for over seven years. She began on their corporate side, but upon discovering the dramatic impact Leader in Me has on children's lives, she moved to our Education Practice four years ago. She's worked to onboard and maintain over 170 LiM schools in California, Montana, Wyoming, Hawaii, and now Arizona. "Sharing the principles of Leader in Me and watching the quality of the lives of children and staff members in the education system improve with sustainability is my life's passion." Her mission is communicating other's worth and potential so clearly, they can see it in themselves.
Leader in Me is a program designed for K-6, middle school and high school that introduces kids to Franklin Covey's seven habits of effective leaders, and it has remarkable impact on the students, faculty, and administrations that are exposed to it. More than just another program, Leader in Me serves as the foundational operating system that integrates seamlessly into each school's unique priorities, initiatives, and culture. When implemented with excellence, Leader in Me redefines what it means to be a high-performing school in the 21st century. This new definition of school greatness is represented in three overlapping circles: leadership, culture, and academics. Leader in Me is a framework that helps schools achieve results by influencing behaviors and paradigms.
On the morning of Tuesday, Dec. 17, the Sun Lakes Rotary will be presenting the "Teacher of the Month Award." This award is given to an outstanding teacher in the Chandler Unified School District. There will also be a presentation by the Hamilton High School Jazz Band at this meeting.
The club meets for breakfast in the Sun Lakes Oakwood Country Club Ballroom every first and third Tuesday morning from 6:30 to 8 a.m. and every second and fourth Tuesday evening for light refreshments from 5:30 to 7 p.m. For visitors, your first visit is on us. To let us know you are coming, contact Jon Lyons at 602-769-7462.