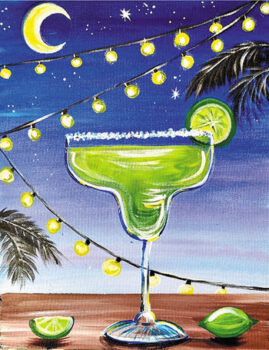 Bean Bag Baseball
Wednesdays, July 12 and 26, SunBird Ballroom, 4 p.m.
Bean Bag Baseball has returned! Join us on the 2nd and 4th Wednesday at 4 p.m. in the ballroom for a fun night of baseball. If you would like to play, contact Mary Beth Kosiba at 219-689-5800 to sign up.
Wii Bowling
Thursdays, July 6, 13, 20, and 27, Horizon Room, 4 p.m.
Join us for a fun night of Wii Bowling! Wii Bowling is held every Thursday in the Horizon Room and continues through the month of August. We hope to see you there!
Live Music! featuring Harley Davidson
Friday, July 7, 7 p.m.
Live in the Horizon Room … Harley Davidson! Don't miss this fun-filled night of live acoustic music and humor. Harley will surely keep you dancing and entertained!
Fame Trivia Hosted by "The Fish" Jeff Aaron
Tuesday, July 11 and 25, Horizon Room, 6 p.m.
Join the fun! A night with Fame Trivia is an exciting evening full of fun questions, music, and audience participation, creating a competitive, fun-filled environment making you want to come back and play again! Free to play, new quiz each week! Music, movies, sports, pop culture, general knowledge, picture page, and so much more! Gather your friends (especially the smart ones) and come out for a fun night of Fame Trivia! No more than eight people per team, and no pre-registration required. All brains are welcome. We hope to see you there!
Friday Fun Bingo
Friday, July 14 and 28, Ballroom, 7 p.m.
Join us for this awesome activity! This is not your everyday Bingo! Bring your friends, come socialize, enjoy great music, and have fun! We'll be playing five games for only $1 per game! You can play all five games or just one, play one card or as many as you'd like, the choice is yours! Friday Fun Bingo is for SunBird members and authorized guests only. Please be sure to bring your SunBird ID for entry. If you do not have an ID, please stop by the HOA office to get one. Due to the popularity of this fun event and in order to accommodate SunBird members, the number of guests SunBird members may bring is limited to two guests per household. SunBird members, along with their guests, must all be together when entering the ballroom. Additionally, the SunBird Maintenance Team has set up the ballroom for this event. Please do not take it upon yourself to set up any additional tables and chairs. Have fun, and good luck!
Free Italian Ice
Friday, July 14, Outside of Ballroom, 5:30 to 6:30 p.m.
What could be better on a hot July evening? FREE Italian Ice from Eegee's! Village Medical will be onsite from 5:30 to 6:30 p.m. on Friday, July 14, outside of the ballroom handing out FREE delicious Eegee's Italian Ice before Bingo starts. Be sure to come early to get yours! This is a sponsored event by Village Medical who promotes healthy lifestyle activities for complete wellness.
Art & Sip
Tuesday, July 18, Horizon Room, 5 p.m.
Join us in the Horizon Room as local artist Kaui Wilson helps to create a masterful painting on canvas while sipping, laughing, and socializing. She will provide step-by-step instruction to those who need very specific direction and take you through your masterpiece from start to finish in a series of small and simple (but very detailed) steps. This will be a fun and entertaining art class. No experience necessary! All art supplies and instruction provided! (Food/beverages are not included). Tickets are only $38 per person and are available at the HOA office. Please register at the HOA office by Monday, July 17. Sorry, no walk-ins. We will be painting the picture shown.
Live Music! featuring Cowboy D
Friday, July 21, Horizon Room, 7 to 10 p.m.
Live in the Horizon Room, Nashville artist Cowboy D! Cowboy D will be playing Classic Country, Modern Country, and Classic Rock! He will surely keep you entertained and dancing all night long!
Lunch with Layne
Wednesday, July 19, Horizon Room, noon
Join SunBird's general manager, Layne Varney, on the third Wednesday of the month to find out what's happening in and around SunBird! Attendees are responsible for their own lunch. If you're planning to eat lunch, please arrive early. The presentation will start at noon.
Community Church of SunBird
Every Sunday, Ballroom, 9 a.m.
Save the Date:
2023 TAD Tribute Shows:
Saturday, 10/14/23 – Sixtiesmania (tickets go on sale Wednesday, 9/6)
Wednesday, 11/8/2023 – Piano Men: Generations (tickets go on sale Wednesday, 9/27)
Monday, 12/11/23 – ABBAFab Holly Jolly (tickets go on sale Wednesday, 11/1)