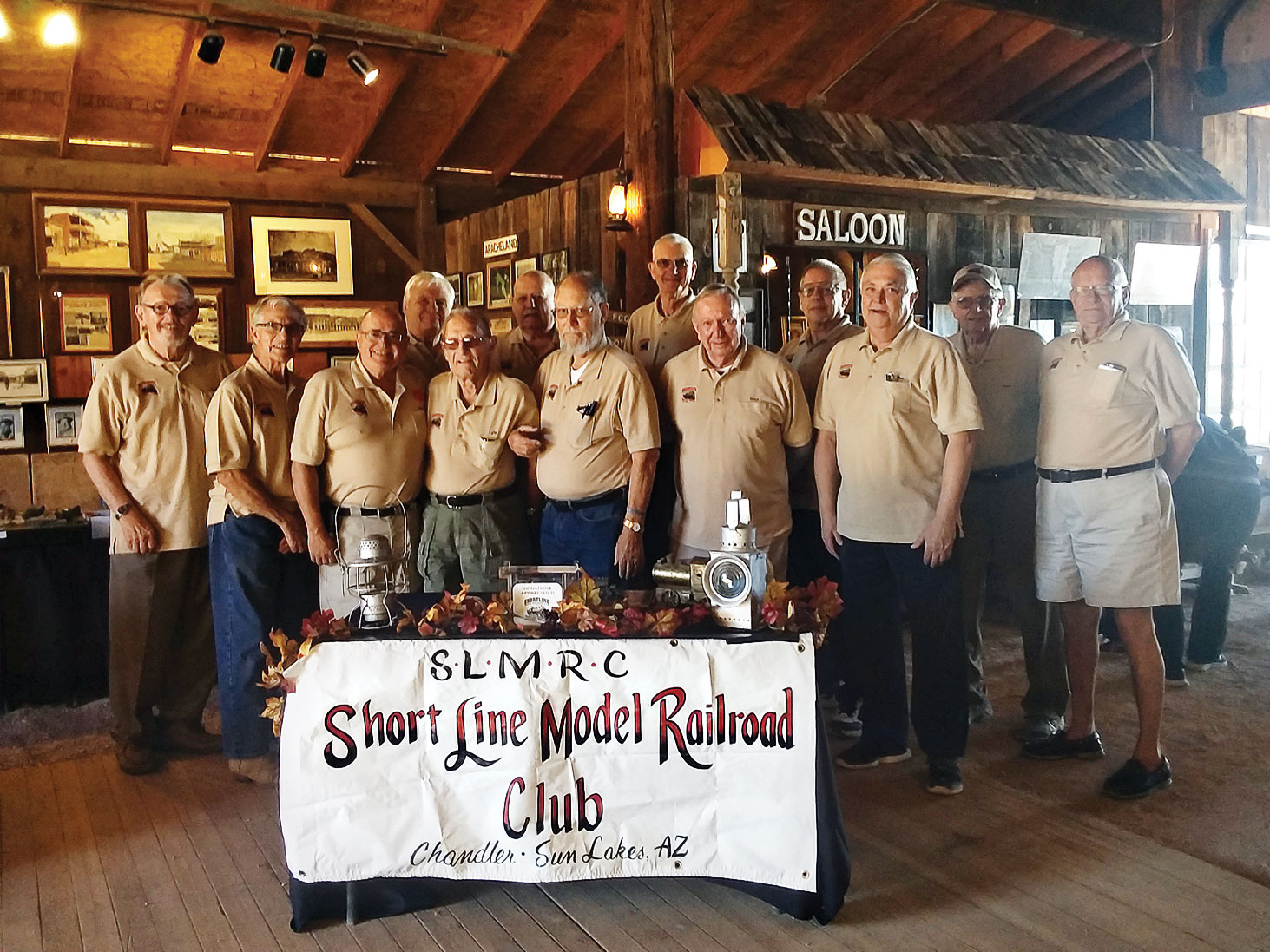 Harry Huckemeyer
All of us from the Short Line Model Railroad Club would like to wish you all a joyous and fun-filled holiday season. It's that time of the year when we can all join together with families and friends to share some fond memories of the past and make plans on how we would like to spend some quality days in the future. Locally, there are so many opportunities to enjoy the weather we are blessed with as the holiday spirit moves in with an abundance of sparkling lights in the major malls and throughout the area as the festivities and creative decorations fill the atmosphere. Keep those calendars handy, as there is lots to do and much more to see.
If you have youngsters or visitors new in town, you may want to take some time out in the evening to visit McCormick-Stillman Railroad Park, a short trip up the 101 in the heart of Scottsdale. You won't be disappointed, as there is a train ride and a carousel located in the park, along with a wonderful holiday array of lights throughout the 15-acre park for all to enjoy. You don't want to miss taking that ride on their train around the park, as it's a nighttime adventure in itself. Another possibility is the Polar Express which is always fun for the young and runs out of Williams in season. The City of Williams has a lot to offer at this time of the year, and you may want to plan an extended trip to take it all in. There you can also enjoy a trip by train up to the Grand Canyon to take in one of the wonderful wonders of the world.
Once again, the ABTO Big Train Club will be open in the evenings of December 8 and 9 and 15 and 16 from 5:30 to 8:30 p.m. around the Valley, including the Sun Lakes area right here in IronOaks. Check their website, www.bigtrains.org, for additional details and addresses. That information is presently available now.
If you would like any additional information, please feel free to call me at 480-802-4976, or I can be reached by email at [email protected] If calling, please always leave a name, number and topic so I can get back to you. I wish you all a Happy Holiday Season and, more importantly, a Safe and Healthy New Year.