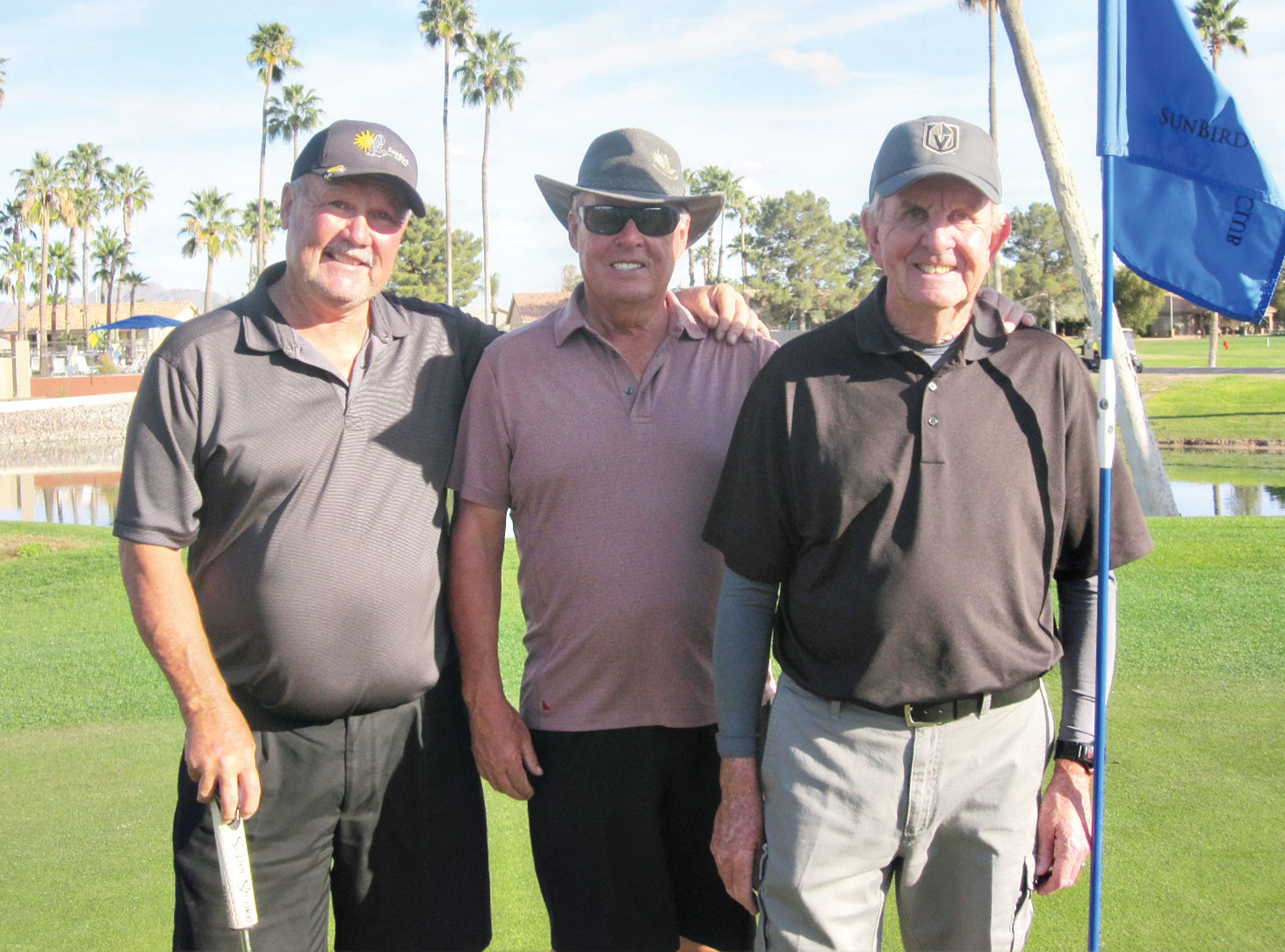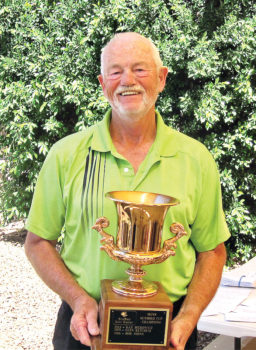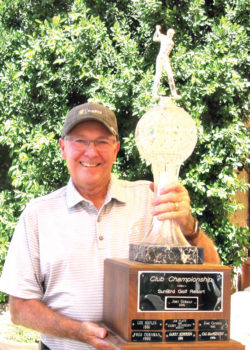 Norman Ott
The month of March saw the completion of several of the main events of the Men's Club 2017-2018 season. These were the Club Championship, the Men's gross shoot out and the Ladies' and Men's combined step aside scramble and awards luncheon.
The Club Championship was a two-week, total gross score tournament. This event was divided into five flights according to handicaps. All of the players who played in both weeks were entered into the competition. The player with the lowest combined two-week gross score was declared the SunBird Club Champion. The 2018 Club Champion is Bob Gerber, playing out of flight 1, with a total score was 136. Dale Stokke also shot a 136 but finished second via a tie-breaker. The winners in the remaining flights were in flight 2, Rick Koshuta at 144 via a tie-breaker with Lew Lepore who also shot a 144; flight 3, Loren Wallace at 150; flight 4, Fred Fraga at 151 and in flight 5, Roy Comeau at 169.
The final shoot out of the season was the Men's Gross Score Shoot Out. Ten of the Club's best/lowest handicap golfers qualified for this event. They were Gerry Tomlinson, Bob Gerber, Fred Nixon, Jack Cooper, John German, Gary Hall, David White, Fred Fraga, Dean Huyghebaert and Lew Lepore. In this tournament, the player with the highest score or the farthest from the hole, in the case of a tie-breaking chip off, is eliminated. Two players are left to play for the championship on the ninth hole. The winner was Gerry Tomlinson. Finishing second and third, respectively, were Fred Nixon and John German.
The Ladies' and Men's combined step aside scramble was again a huge success and was enjoyed by all. The field consisted of 108 players divided into 27 foursomes. In step aside, the play is a scramble where everyone shoots, and the position of the best shot is chosen as the spot for the next shot. The difference is that the person who made the last shot steps aside and does not shoot the next one. The winners of this event with a net score of 58 was the team of Gary Hall, Melissa Craig, Barb Koshuta and Ken Cross. Following the competition, a nice lunch was served on the patio, and both Men's and Ladies' Clubs awards were presented. On the men's side, the SunBird Cup was presented to Gary Whistler, and the Club Champion trophy was presented to Bob Gerber.
Finally, at the April 3 club meeting, several new and exciting concepts for next season were presented. They are the Player of the Year Award which is a cumulative point system similar in some respects with the PGA FedEx Cup, an Eclectic or Continuous Scorecard and the Macpherson Match Play Challenge, a three-day event similar to the present Conley Cup. Stay tuned for more details going forward.