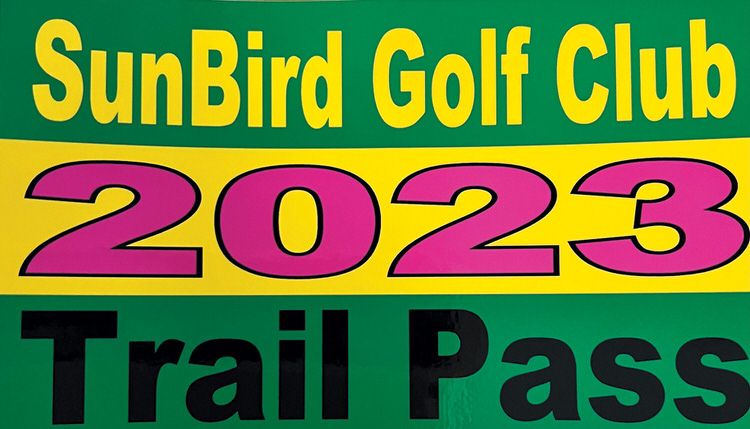 Dave White, President, SunBird Golf Club
Why does the golf course have the Trail Pass Sticker fee?
The golf course is a business, and to maintain the cart paths and the areas that are damaged by golf carts being driven off the edges of the path, the Golf Club assesses this as a business expense. This fee for taking your cart onto the course also includes maintenance of the edging along the cart path, bridges, broken cement, and the practice area behind the driving range. Additionally, the Trail Pass Sticker allows you to use the practice area behind the driving range as an additional benefit. Those not purchasing this sticker will not have this benefit.
The Trail Pass Sticker is $75 for non-members and is included in the SBGC members' dues. Trail Passes are valid from Jan. 1, 2023, through Dec. 31, 2023, for golfers using their cart on the course and are not prorated. The new Trail Pass Sticker went into effect on Jan. 1, 2023.
Please do not confront the starters and Golf Shop personnel, as this is our policy. The bottom line is, you need a Trail Pass Sticker on your cart to drive on the course, and the only exceptions would be the Christmas parade and the Golf Club shoot outs. Stop in the Golf Shop to purchase! Thank you.