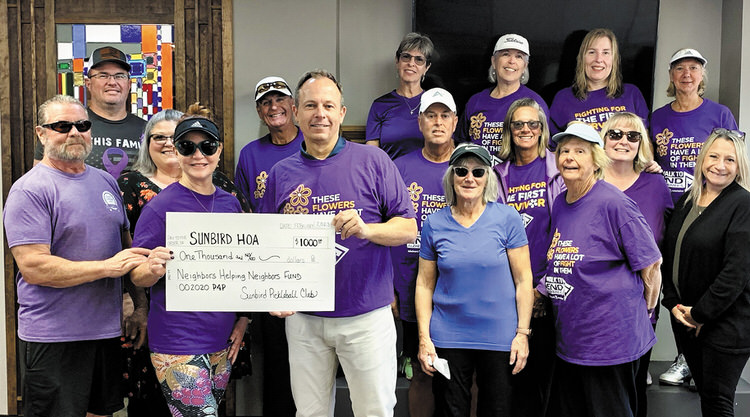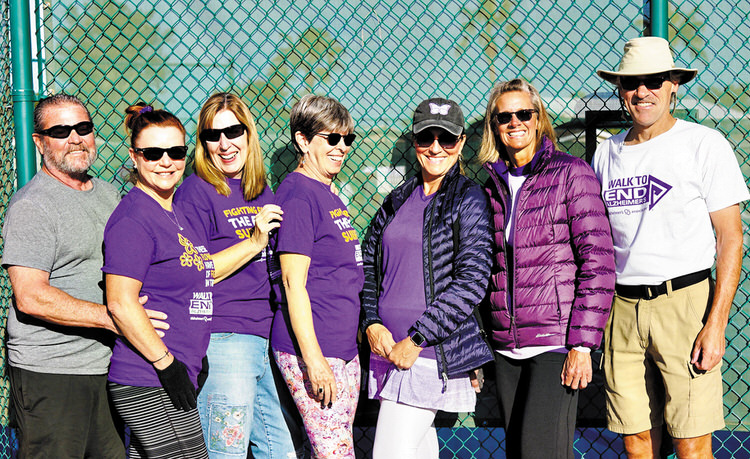 Thank you, SunBird pickleball players, volunteers, raffle donors, cash donors, and raffle ticket buyers! Together we raised $14,550 to donate to the Alzheimer's Association for research and caregiving. The Pickleball Club also donated $1,000 to the SunBird Neighbors Helping Neighbors charity fund to help those in need in our community. A huge shout-out to Suzanne Lipke, Cindy Krautwurst, and our amazing team of raffle volunteers and contributors. Together you were able to raise over $5,500 to donate to this cause. So many great volunteers and players made this happen! A special thank you to Wendy Armijo for her technical support, as well as Bonnie Marcus and Karen Lee for all the support with administration!
Welcome to our newest club members Keith and Nancy Moore and Gail Morris.
Winter hours continue until May 1. The hours are Sunday, Tuesday, and Thursday from 2 to 5 p.m.; Monday, Tuesday, Thursday, and Friday from 9 to 11 a.m.; and Wednesday and Saturday from 6 to 9 p.m. Check Team Reach for Wednesday morning open play times. Select Saturdays and special events can be found on the flier in the glass case across from the post office.
Want to learn how to play? Sign up in the glass case across from the post office on the New Player Orientation sheet. You will be contacted within a week. Other questions? Email or text [email protected] or 480-285-4501.
Pickle on!