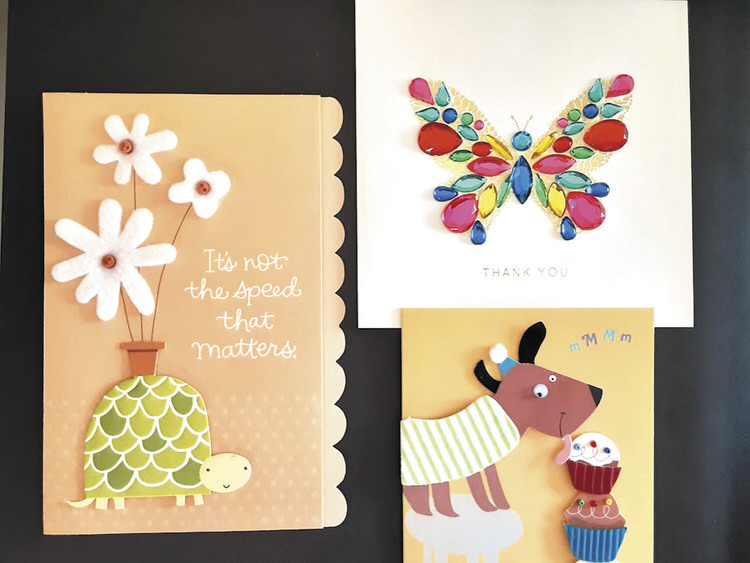 The reach of the Crystal Card Project extends to the West Valley. A local Crystal Card volunteer introduced the project to a friend in PebbleCreek a few years ago. Since that time, the PebbleCreek resident invites friends and neighbors to her home for a special sale twice a year. This spring, the sale raised over $300. We are grateful for their support.
Though many of you leave SunBird for the summer, Crystal Cards will still be going strong. We'll be recycling used greeting cards, having sales, holding workshops, and providing in-home sales.
June Sale Date: Tuesday, June 20, at Sun Lakes Country Club from 11 a.m. to 1 p.m.
June Workshop: Wednesday, June 28, in the Cottonwood Ceramics Room from 1 to 2:30 p.m.
July Sale Date: Wednesday, July 12, in the Oakwood Country Club Bradford Room from 9 a.m. to 2 p.m.
July Workshop: Wednesday, July 26, in the Cottonwood Ceramics Room from 1 to 2:30 p.m.
You can always get more information by checking out our website, thecrystalcardproject.org.