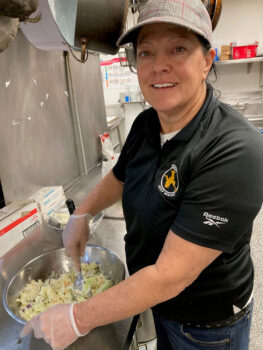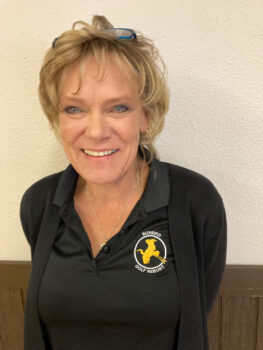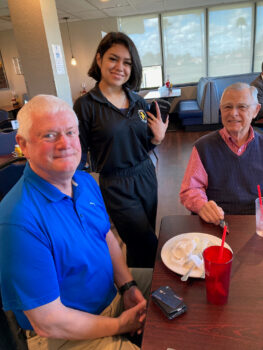 Jackie Cox
Horizon Room's new manager Julie Rundle has made some popular changes you'll enjoy. She is working closely with golf course management to provide food during golf tournaments. She also introduced a popular brunch buffet on Sundays.
Responding to customers' requests, cinnamon rolls are available every morning, prepared by Kathy Waddell. Friday's menu includes grilled cod and shrimp, reflective of diners' dietary needs, and the upcoming menu will include Reuben sandwiches. With staff levels restored, she will continue to extend hours, planning to provide dinner entrées daily.
Like all businesses today, maintaining capable, courteous, dependable staff is Julie's major challenge. She credits the restaurant's 20 employees for its success. They include veterans Francis and Espy, whose daughters Alexa and Ashley also deliver the good food with smiles. Ordering food supplies and scheduling her many employees to accommodate customers' fluctuating needs is time intensive.
As before, the restaurant provides pick-up orders, helpful for residents unable to cook or eat out. Overseeing the bar and catering many of SunBird's events, like an upcoming 95th birthday and the Garden Club tea, are other responsibilities.
Prior to joining SunBird this year, Julie was at Springfield's restaurant for seven years and at Trilogy. She and her husband Paul live near Queen Creek and are grandparents and the proud parents of two adult daughters who live nearby.
The restaurant's success in serving SunBird and area residents, Julie emphasizes, is the result of her committed staff's team effort.