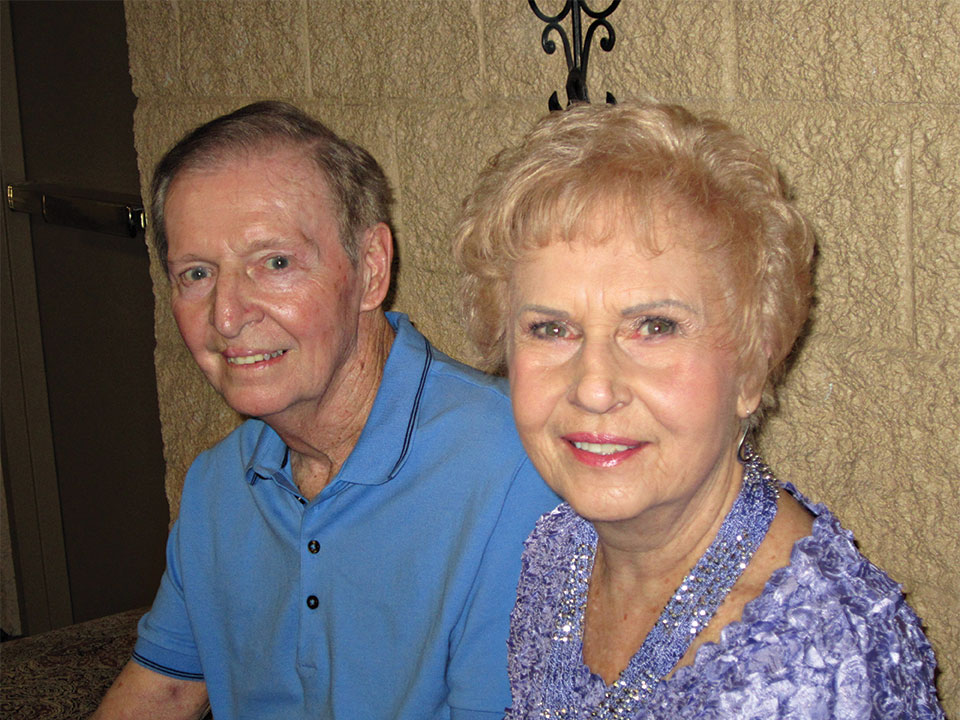 Pat Thomas
The SunBird Community extends mega thanks to Owen and Joyce Bae, the SunBird Singers' choir directors for over 13 years. For those of you who don't know, the 2017 Spring Concert was the last concert for the Baes as directors. They've passed their batons to Pat Miller, Mike Hanson and Kim Hanson, who will assume the roles in the fall.
Music played an intricate part in the Bae's entire lives. Owen taught high school music for 38 years in California, plus he's an accomplished saxophone player. Joyce is also an accomplished musician. She's an exceptional pianist and first soprano soloist. In addition, Joyce had her own business where she gave private instructions, in both piano and voice, for 40 years.
Owen and Joyce have been such a blessing to our community, giving tirelessly of their time and talent. They worked year-round preparing for both a Christmas and a spring concert. Every year, their creative minds worked together, coming up with fun themes and engaging music. That was no small task because, after the birth of the ideas, came the labor of researching the music. First, they had to be sure the songs they selected were available in arrangements for choir and, "oh, by the way," arrangements for a choir with our capabilities. Then they had to check the cost to make sure our limited budget could handle the expense. After receipt of the music, they had to work quickly to distribute it to SunBird's talented accompanists. The accompanists needed the summer to learn and practice the music.
Choir rehearsals begins in October. In eight short weeks, much to the surprise of the choir, Owen and Joyce produced and directed a beautiful Christmas concert. After the holidays, in early January, choir rehearsals started again for the spring concert.
This year, 2017, the unthinkable happened! Our beloved Owen was rushed to the hospital with a life-threatening condition. His aorta had ruptured and his life hung in the balance. Everything went into action! He had two fabulous medical teams at two different hospitals, plus he spent weeks in intensive care and rehabilitation. But more importantly, the best doctor in the world decided that Owen had more to do and would stay with us a bit longer.
During all of the medical drama and chaos, you might wonder what was going to happen with the spring concert. Joyce Bae went into action! As soon as she knew she could leave Owen's side, she continued as director, with Pat Miller as her co-director.
Joyce was amazing! During an unimaginable time in her life, she produced and directed one of the best spring concerts the SunBird Singers have ever performed.
Owen is a walking "miracle," and I doing mean "walking." Last night to start the concert, he and Joyce walked arm in arm down the middle isle of the ballroom.
Mr. and Mrs. Bae, how does the SunBird Community say, "Thank You"? There are no adequate words to describe what the two of you have given this community. You have helped us, collectively, to dream bigger and accomplish more than we ever thought we could.