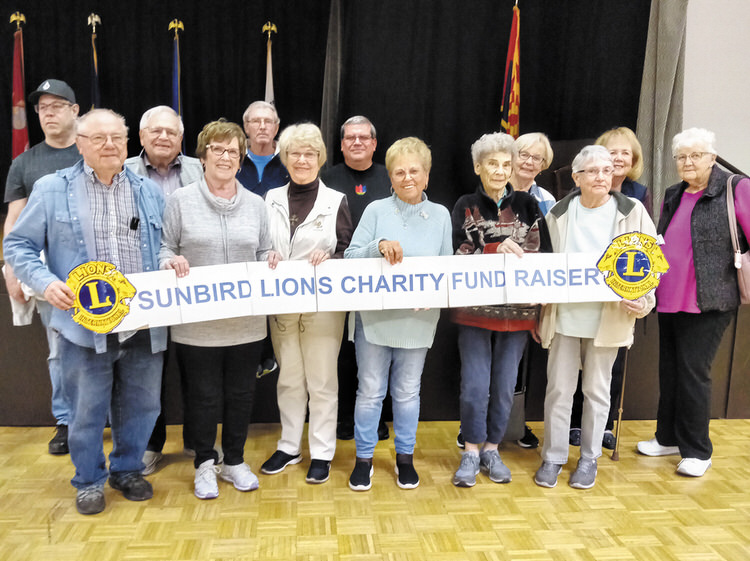 Arlene Block
The lucky winners at the Friday, March 3, SunBird Lions Club Bingo were Desiree Acuna, Ann Laningham, Irene Zeppelin, Karen Stenberg, Jim Rutterford, Janet Williamson, Colleen O'Leary, Don Ferge, Don Stenberg, Coret Pottlfaff, James Sidabizas, Anita Hupp (won two games), Joan Green, Paul Wiseman, Laurie Chute, Sherri Feige, Bob Wolbersen, Lawrence Donoghue, Mary Feltman, Dorothy Mills, Annette Onyx, Barb Filiere (winner of the big prize).
Bingo is held on the first and third Friday of the month through April in the SunBird ballroom. Doors open at 5:30 p.m., and games begin at 6:30 p.m. Everyone 18 years of age and over is welcome to play. Snacks, water, and coffee are available for a nominal fee.
Games change weekly, and there is also a double-your-money chance. The caller decides how many calls for the doubling. The last cover-all game is not a double.
Thank you for all your support, which helps to support those in need. The SunBird Lions Club is open to anyone who would like to help the community. If interested, please ask any Lion when you attend Bingo.