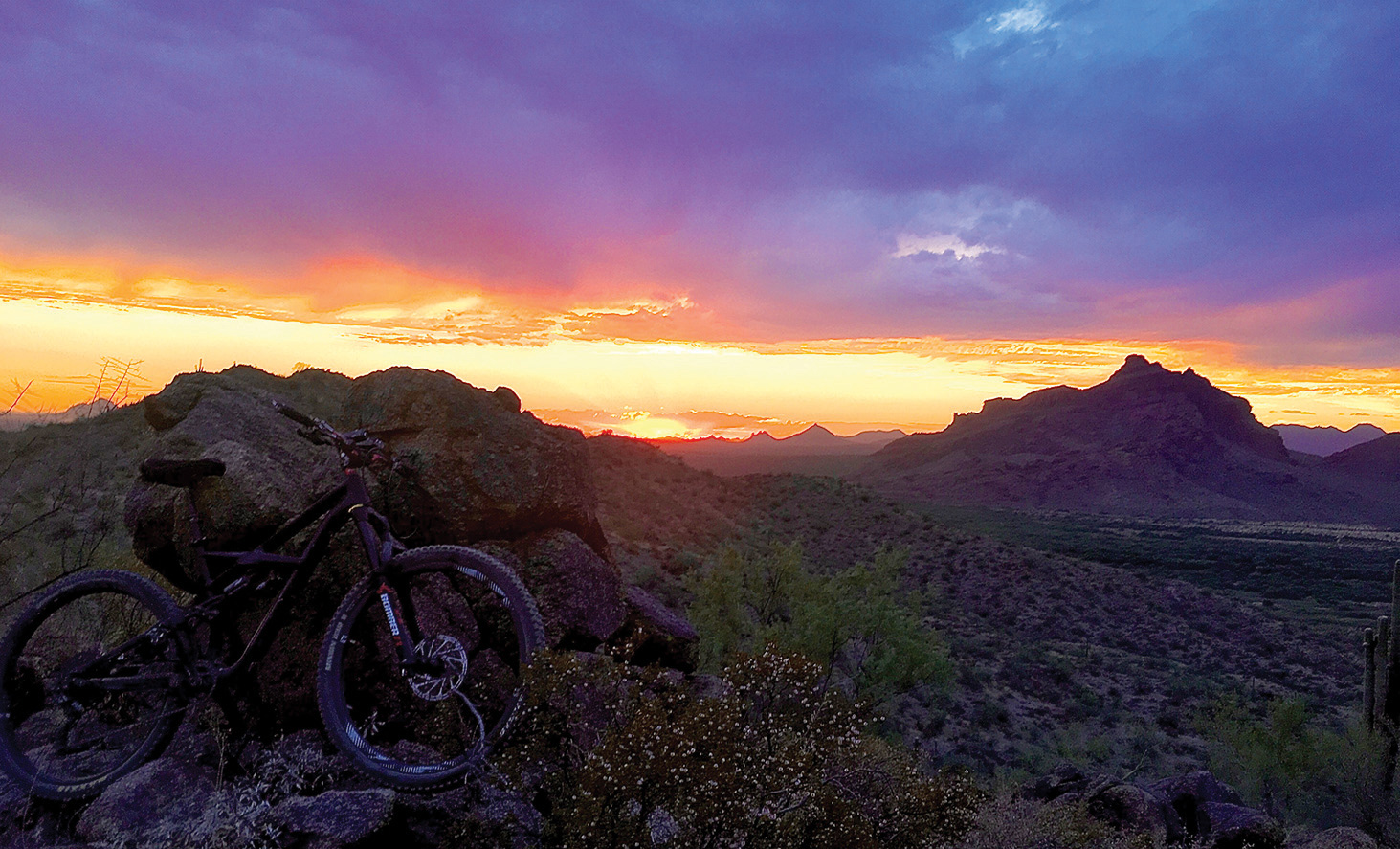 Layne Varney, General Manager
It has been the hottest summer in Arizona, breaking the record of consecutive days of temperatures over 110 degrees with 50 days straight. The signs of these extreme temperatures are evident with plants and trees struggling to stay green. To add to the challenge, it has been a very dry summer with very little rain. Monsoon storms this year had a much later than normal beginning towards the end of August. In total, SunBird has had less than half a dozen storms which is also much lower than usual. Only one of the storms caused damage to several trees and made a large mess of debris all over the community that took landscape crews over a week to clean up.
During the month of September, SunBird was selected as one of the 29 communities by the U.S. Centers for Disease Control and Prevention in Maricopa County for an "Antibody Study." Maricopa County Department of Public Health launched a study, in partnership with Arizona State University and Mayo Clinic, to estimate the actual infection rates and possible immunity. The official name for this is the "Serosurvey." Health officials will be contacting SunBird residents. Individuals from homes were randomly selected to participate in the study. Public health volunteers went door to door in teams of two wearing PPE, official shirts, and badges identifying themselves. They did not enter into any home. Questions were asked regarding exposure to COVID-19. If agreeable, participants donate blood samples taken from a mobile health clinic or at their front porch. The survey and testing has been approved by the U.S. Food and Drug Administration. This will help in collecting more data regarding COVID-19 in the county and how to plan and improve managing this in the future.
Planned and budgeted summer improvement projects this year have been reduced slightly due to the COVID-19 virus and the uncertainty of what is ahead. However, several improvement projects have been completed in SunBird and with some variation of reduction in the initial plans: ballroom remodeled with new paint colors, stage curtain swag and material color updated, darker wood stain for the bar and stage front, acoustical décor panels updated with new colors, shields installed near border lights for improved ambiance, LED lights installed for energy efficiency, new stage stairway handrails installed, and the hardwood flooring was completely treated and refinished. Common area landscape cart path lights (250) were all replaced with new low-voltage LED energy-saving light fixtures. Laundry room building exterior was completely remodeled with repairs, new doors, stuccoed, new paint, and the landscape refreshed. New curbing at the main clubhouse parking lot was installed to add to the landscape and prevent vehicles from driving over buried water lines causing damage. Main clubhouse restrooms were remodeled with new colors, raised toilets, new sinks and faucets, granite countertops, and mirrors. Horizon Room continued the project from last year in the southeast corner, replacing windows and doors with new energy-efficient, dual-paned glass. Golf cart joint parking expansion project has been completed.
At this time (writing this article early September), data is indicating that with all of the Arizona State Governor's mandates and strict orders to prevent disease spread of COVID-19, the virus has started decreasing, allowing certain businesses to lift limitations. This is good news but not a time to celebrate or take a victory lap. It has been speculated by health officials that a relapse or resurgence could possibly occur again. SunBird will continue to follow the CDC and the state disease prevention practices and protocols.
With the uncertainty of these times with the COVID-19 disease, restrictions and limitations of event gatherings and social distancing, making plans at SunBird for activities and events has been very difficult. A full year of fun and excitement was scheduled prior to these challenges, but in all likelihood, it may have to be postponed. In the meantime, our lifestyle director Wendy Weber is working hard searching for creative ways to have different types of safe activities that are compliant with social distancing. It will most likely be a different year in SunBird, just like most of these past months.
With this in mind, SunBird's third annual 911 Patriot Day honorary parade and service was modified. This year, the 911 Patriot Day parade was canceled, and a small service was conducted outside near the flagpole of the clubhouse with those attending socially distanced, in golf carts and vehicles. City of Chandler officials from the fire and police departments, Arizona Rangers, and other officials were present. A flag-raising ceremony left the flag displayed at half mast, and patriotic music was provided by a small number of the Basha High School Band Words of honor and gratitude were expressed and followed by a word of prayer. SunBird residents drove by to wave and thank the first responders in attendance representing their departments. We appreciate all that they have done and continue to do for SunBird, as they often put their lives on the line and act quickly when they receive a call for help.
These are challenging times for everyone. It has affected everyone's way of living and has placed limitations on what we can do until deemed safer. We look forward to when facilities, amenities, and activities can return to the "new normal." Stay safe and healthy.