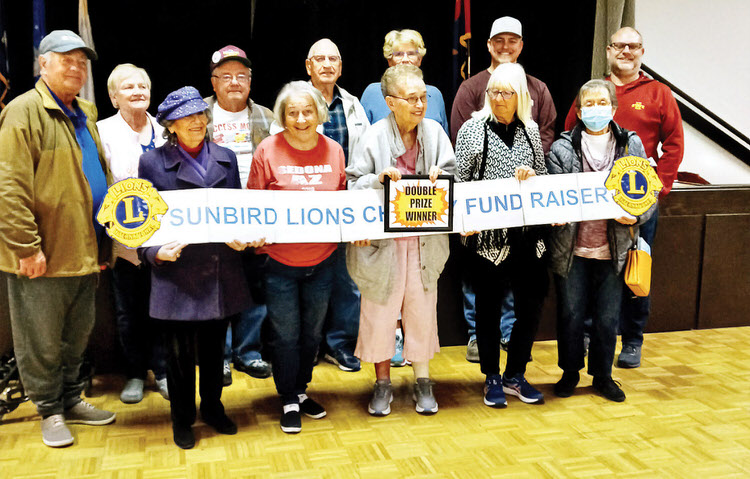 Arlene Block
The winners for the Friday, Feb. 4, SunBird Lions Club Bingo were Loren Carrel, Rose Brown (who won two games and doubled her prize money on one game) Bob Walberson (who won two games) Charlene Loomis, James Jerome, Barb Stopler, Patsy Strunk, Jim Smith, Mary Beth Kosibo, Joanne Astor, Mary Rogge, Joyce Dougal, Rochelle Arisman, Fay Sampson, and Alex Foote. Camden Wilka was our grand prize winner.
SunBird Bingo is held the first and third Friday of the month until the end of April.
It is held in the SunBird ballroom. Doors open at 5:30 p.m., and games begin promptly at 6:30 p.m. Anyone over the age of 18 is welcome to play.
You can double your prize when you cover the needed spaces designated by the caller. There is always a variety of games offered.
Masks are optional, and hand sanitizers are available. Coffee and snacks are available for a nominal fee.
Thank you for supporting the SunBird Lions.