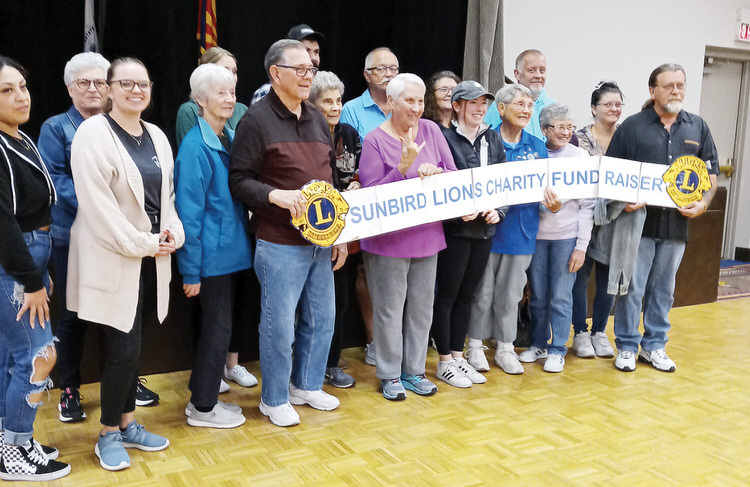 Arlene Block
The lucky winners at the SunBird Lions Club Bingo for Friday, Dec. 2, were Marilyn Hespel, Liesa Firebaugh, Marilyn Klooster, Beth Manack (won two games), Amanda Acuna (won two games), Linda Kaplan, Linda Brandon, Jack Baudister, Bunny Simpson, Reinetta Moore, Ruth Vipperman, Karrie Foy, and Vicki Baker.
We also had double winners where the caller announces how many numbers will be called, and if you get a Bingo in that time, the prize doubles. The winners were Pat Weitzel and Marlene Fishkel.
Lions Bingo is the first and third Friday of each month, November through April, in the SunBird ballroom. Doors open at 5:30 p.m., and the games begin at 6:30 p.m. Please remember that no one under the age of 18 can play. Snacks are available for a nominal fee.
Thank you for all your support where we have many projects and help those in need.