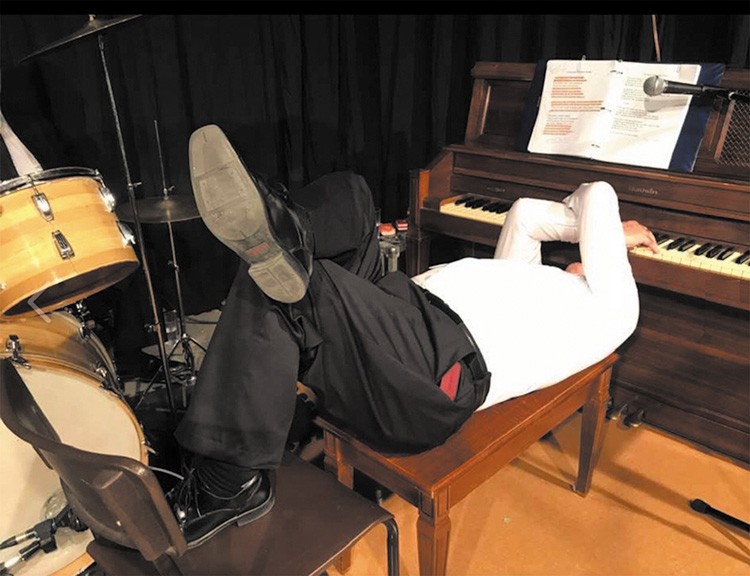 Ellie Watland
Mark Feb. 16 on your calendar so you don't miss out on an evening of food, fun, and entertainment with the Scandinavian Club at the Sun Lakes Country Club (25601 S. Sun Lakes Blvd.).
Gordon Lindquist from Bottineau, North Dakota, will present a stress-free evening filled with laughter. Lindquist, a North Dakota native, started playing the piano when he was only five years old, and he hasn't stopped yet. He has been a music instructor at Minot State University for 34 years. After a performance at the Minot Ramada Inn in the 1960s, he was dubbed "Crazy Fingers." Others have called him "Dizzy Fingers," "Nimble Fingers," and "Crazy." He calls himself "Gordy Eugene, the Thrashing Machine," because his heart is still back home on the farm. Lindquist has performed with Bob Hope, Red Skelton, and George Burns, and has toured Europe with the Jose Alme band and Myron Floren.
The evening's social hour begins at 5 p.m. with pickled herring, cheese, crackers, sausage, and an open bar. A delicious dinner is served at 6 p.m. which includes chicken cordon bleu, vegetables, mashed potatoes, salad, rolls, and cake. At 7 p.m. the program begins.
Reservations must be made by Monday, Feb. 10. Tickets for members are $15 and $20 for non-members. To make a reservation, contact Bruce McCorkle at [email protected] or 480-253-0081. The club is charged for the number of reservations given to the chef, so if you make one and are unable to attend, we appreciate your payment.
We welcome non-Scandinavians! Everyone is invited to attend the evening's dinner and program. Hope to see you there!