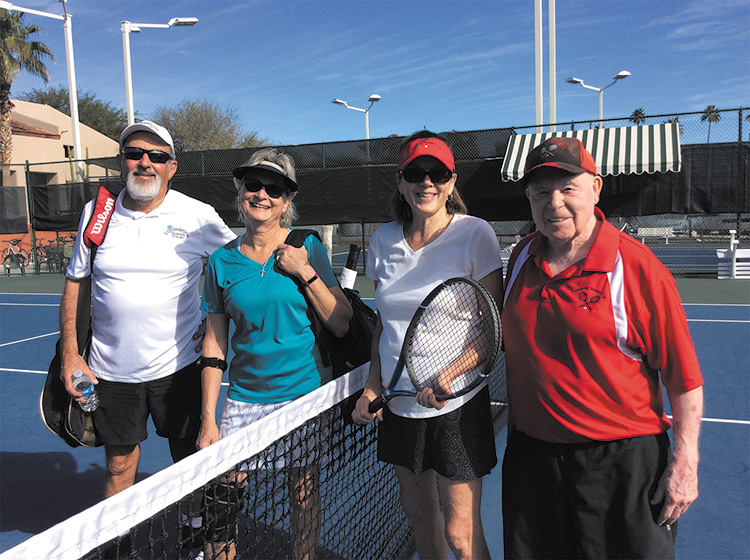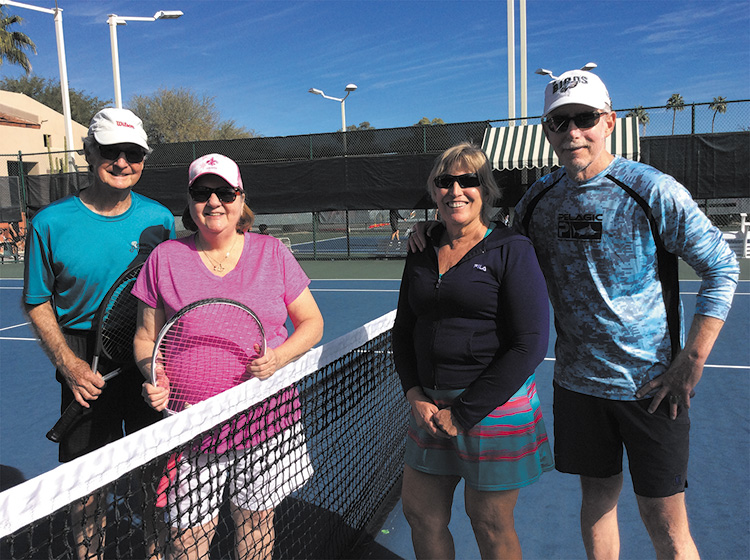 Penny Petersen
Two events closed out the 2019 tennis year for Cottonwood Tennis Club. The Triple T (TTT) closed tournament was held Dec. 4 through Dec. 7. The SunBird/Springfield Social took place Dec. 14.
The Triple T (Team Tennis Tournament) pitted four "teams" against each other. Players signed up individually, and then the four team captains selected their "teams." There were 72 players participating.
Captain Clive Timms carried the Deuces Team to victory, winning 338 games.
Captain Christine Lecoutre and her Racqueteers Team won 315 games.
Captain Susan Hood and her Aces Team won 268 games.
Captain Edith Tanniru and her Lovers Team won 256 games.
The SunBird and Springfield Social visited the Cottonwood courts Dec. 14.
The combined S&S team provided enough players to schedule 35 matches. The event included 10 men's matches, 11 ladies' matches, and 14 mixed doubles matches. In Cottonwood, 49 players signed up. Cottonwood's final scores were 25 wins, 8 losses, and 2 ties.
Everyone enjoyed the food and companionship, along with the competition.
For information about joining the Cottonwood Tennis Club, contact Barb Jorgensen at [email protected]