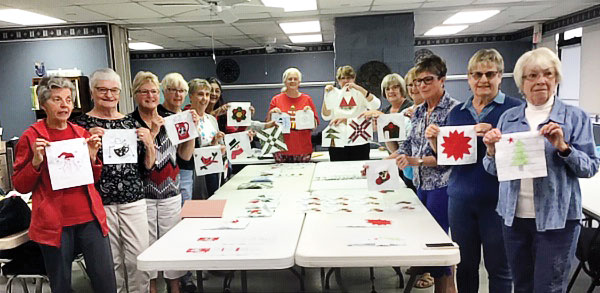 Nussy Merchant
Fifteen of the Sunny Quilters did a Friendship Block exchange that they worked on during the summer. December 6 was the big reveal of all the blocks, and exchanges took place. Each person will then make their own wall hanging with the 15 different blocks and the 16th block stating Sunny Quilters 2018 which was made for each participant by Kim Hanson who, along with Kathy Schoenborn, coordinated the whole project.
The Sunny Quilters meet in Hopi Room every Thursday from 1:00 p.m. to 4ish.
Anyone is welcome to join us, beginners or experts. It's a fun time working on one's projects or a group effort and learning from each other.