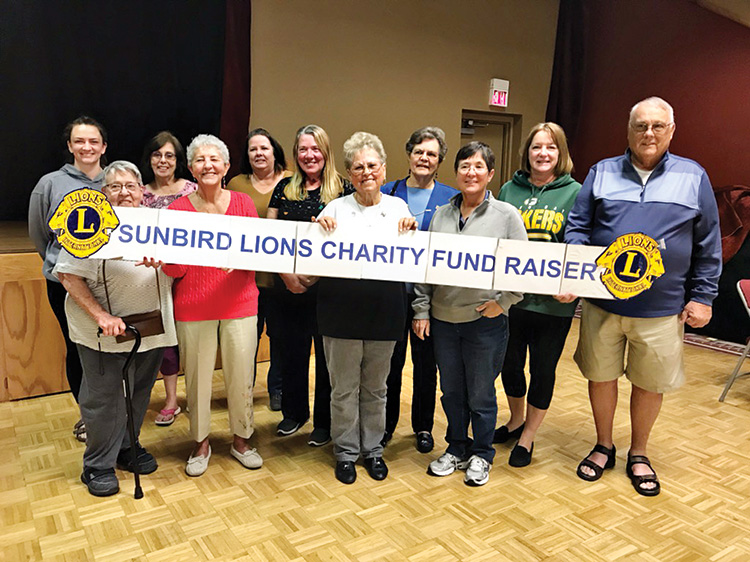 Arlene Block
SunBird Lions Club lucky bingo winners for Jan. 17, 2020, were Patricia Barbosa (won two games), Mike Malta, Ervie Anderson, Rosemary Meininger, Margaret Wiseman, Cindy Vig, Kim Kaminski, Kaitlyn Thomas(won two games), Vicki Baker, Rene Schlenker, Dorothy Mills, Barbara Stolper, Fran Lyman, Joan Risgway, Kim Price (won two games).
Bingo is held the first and third Friday of the month and will continue until April in the SunBird ballroom. Refreshments are available for a nominal charge.
SunBird Lions also offers medical equipment to service your needs. Contact Lion Gail Holland at 480-883-7310 for what is available for your use.
The flag program coordinator, Lion Carol Zittle, can be contacted at 480-883-0958. Lion Carol can set you up for your flag to be displayed proudly to show your patriotism.
On Saturday, March 21, 2020, the SunBird Lions will present the "Bernie & Red" music and comedy show. It will be their Farewell Tour and an evening you will enjoy. Showtime is 7 p.m. in the ballroom. Doors open at 6 p.m. Tickets are $12 pre-sale and $15 at the door.
Thank you for all your support to the SunBird Lions Club.