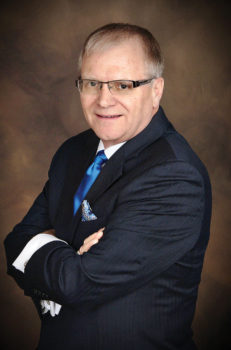 Susan Reynhout, Publicity Chairman
A big birthday celebration will be featured at Women's Connection Brunch on Thursday, February 14, at 9:00 a.m. in the Kingston Ballroom of the Oakwood Country Club. On this very day in 1912, Arizona became the 48th State of the United States. Bring that special guest to celebrate with you, male or female, and enjoy the full breakfast buffet.
There will be visits from a cast representing several Arizona notables from the past. Those may be explorers, professionals, actors and more. Music to fit the history of Arizona and songs made popular for Arizona will be part of the program. Sun Lakes resident Tom Jones will be the special soloist. Pre-brunch music will include Ferde Groff's "Grand Canyon Suite" along with music from Western movies filmed in Arizona.
Presenting a talk titled "Risk Management" is Jim Firnstahl from Tucson AZ. In the international banking and capital markets business for 30 years, Jim holds a black belt in karate and is a student of international politics. He holds an MBA from the Thunderbird School of Global Management. Join this former international banker and current President of Christian Business Men Committee International on an overland trek from the desolate sands of the Middle East to the rugged peaks of Nepal.
The cost is $20.00. Reservations are required by noon Thursday, February 7, by emailing Shirley at [email protected] or by calling Pat at 480-883-1450 or Nancy at 480-786-8531. Cancellations must be made no later than Monday, February 11, by 10:00 a.m. by calling Cindi at 515-770-7974. Reservations not honored may require payment. Please honor your reservation with payment or give as a gift if you miss the deadline. Please note: Cost includes brunch, venue expenses, taxes, gratuity, speaker's expenses, publicity and miscellaneous fees.
Affiliated with Stonecroft. www.stonecroft.org