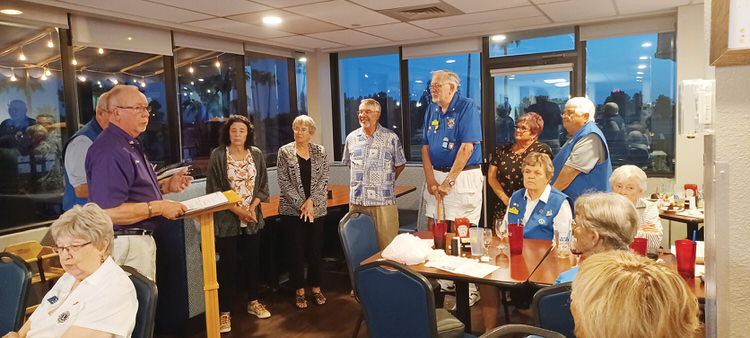 Arlene Block
New Lion members and their sponsors were Lion Renee Overton with Lion Jo Mottet, Lion Rob Arnold with Lion Bill Koenig, and Lion Bonnie Frederick with Lion Doug Davidson.
Membership is open to anyone who would like to share in the many fundraisers, the helping of others, the Flag Program, and the Sight and Sound programs, just to name a few.
Please contact any member of the SunBird Lions Club or Lion Irene Zeppelin at 615-206-8932, or Lion Gordon Olson at 612-803- 5215, if you would like information to become a Lion.