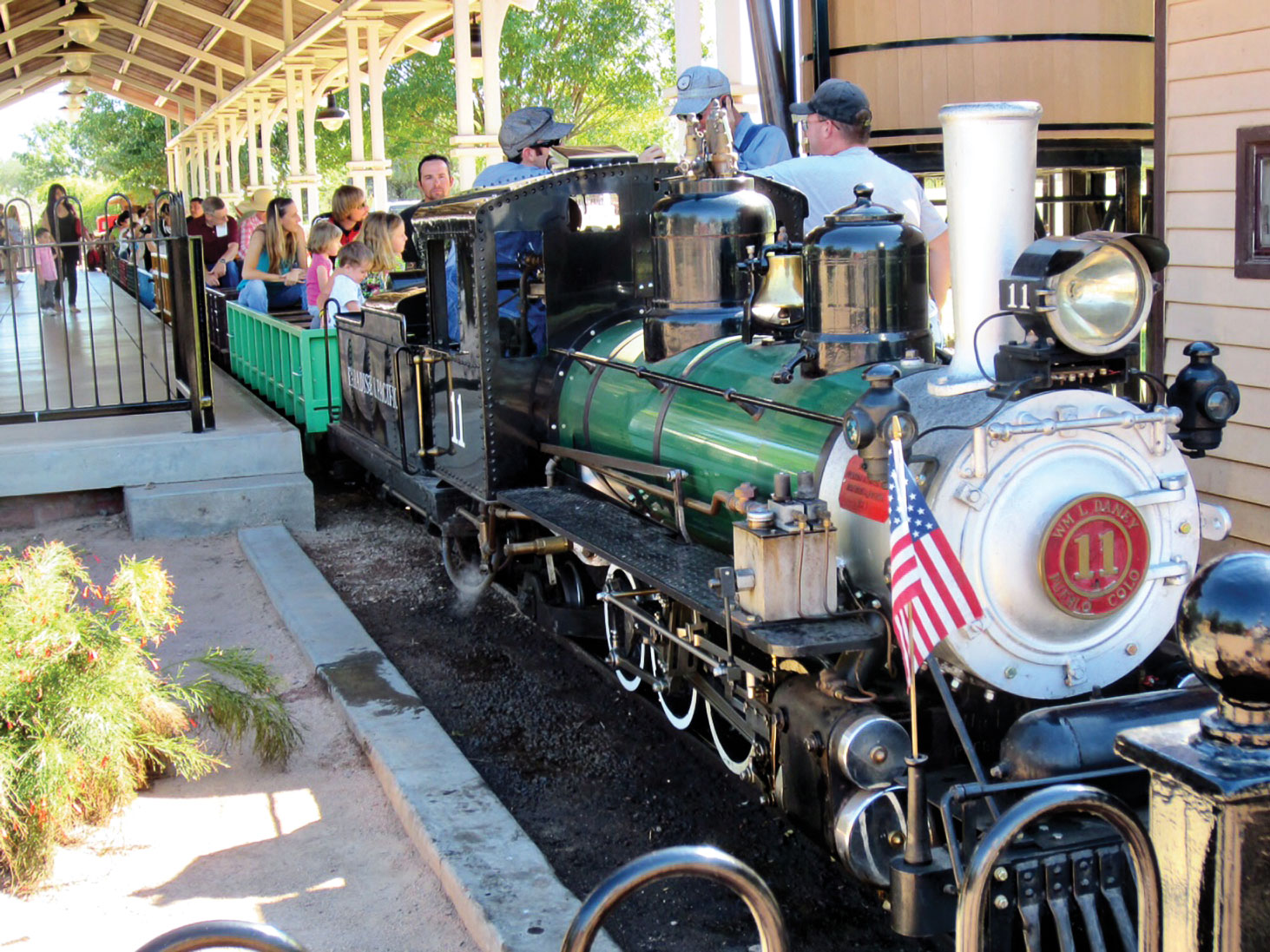 Harry Huckemeyer
October is probably one of the most popular months for those who spend time here in the Valley. The summer heat is slowly becoming a thing of the past, and as the monsoons move on, the opportunity to spend some quality time just continues to grow. For starters, in the Sun Lakes area in the October/November timeframe, you early-risers can find one of the local communities on just about every Saturday morning having one of their annual Community Days. It's a great opportunity to meet new people, catch up on what's happening in the area, and in several locations, food and refreshments will be close by. Actually, going on into November, on Wednesday, the 14th, SunBird will be having its 20th annual Community Day Celebration. There will be food and music on their patio, plus raffle drawings throughout the day. It's a good idea to always check your local calendars for times and dates, or just call a friend.
Being a train club, I would be remiss if I failed to add a few opportunities that train enthusiasts may be interested in. Once again, the City of Scottsdale is sponsoring its annual Railfair at the McCormick Stillman Railroad Park. Dates scheduled for this event are October 6 and 7 this year. The Rail Park is a spacious area of approximately 15 acres with food, a museum, amusements and just a short trip up the 101. There is no cost to attend, and many of the local train clubs will be showcasing their operational layouts in designated spaces around the park. Additionally, on November 3, we will be heading out to the Superstition Mountain Museum for one of their annual events. It's right in the foothills of the "Old Wild West," and if you've never been out there, it's a cool way to get away from the City Lights to get to see the way things used to be not too many years ago.
One last thing you will want to put on your calendar is the 6th annual Neighbors Who Care Fair that will be right here locally running from 9:00 a.m. until noon on October 27. There you will be able to enjoy a car show, trains, live music, food, a dunk tank, entertainment and possibly even a little dancing. Make sure you check it out, as you may even be able to walk away with a nice prize. I'm sure it will be well worth the time spent there
If you have any questions or are looking for additional information, feel free to contact me by email at [email protected], or you can try to reach me by phone at 480-802-4976. Make sure you leave a message, and I will try to get back to you ASAP. Looking forward to meeting up with you all soon. Have a great day.