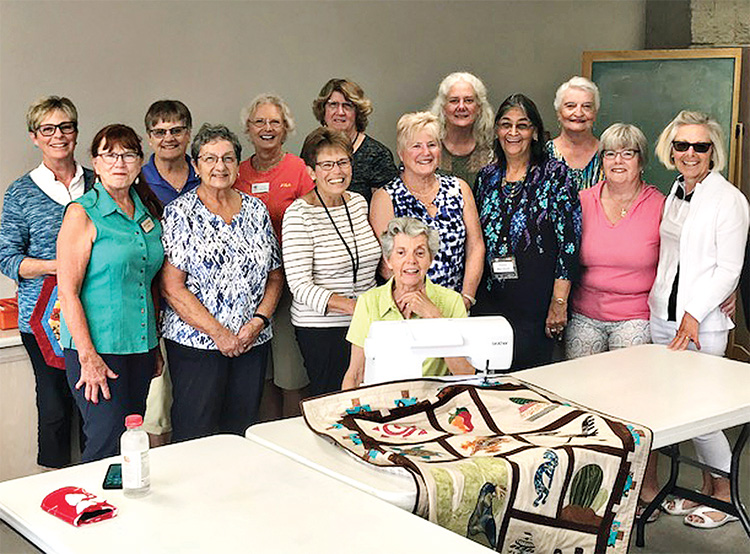 Jacque VanDamme
There is an active group of women in SunBird who love to sew. We meet at 1 p.m. on Thursdays upstairs in the clubhouse. We bring whatever we want to work on for the day. Some do handwork, some cut out patterns, or we bring our sewing machines to work on a new quilt.
Last year, we worked together and constructed a quilt to donate to Neighbors Who Care for a fundraiser. This year, several of us made a southwest block exchange. Each person made an extra block so we could construct a quilt to donate to the pickleball tournament which raised money for Alzheimer's.
So, if you like to sew, come join us!