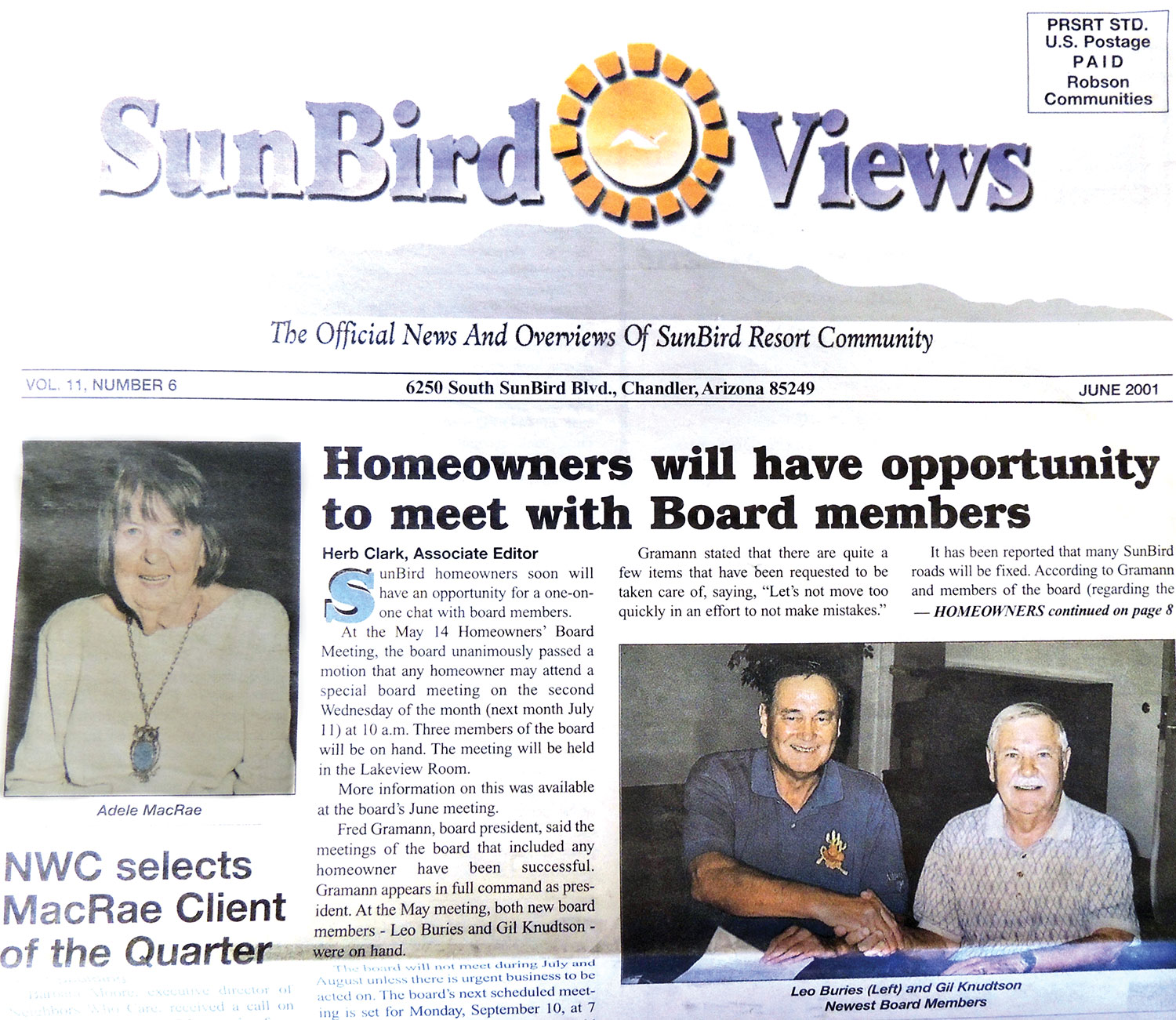 Ann Tellor
The SunBird HOA Office has archived newspapers from previous years. From time to time, we will post past items of interest for those who enjoy SunBird's rich history.
SunBird Views "Blast from the Past"
June 2001 – 17 years ago
Leo Buries and Gil Knudtson appointed to serve on Board of Directors.
Neighbors Who Care extends services to SunBird residents.
General Manager Layne Varney reported 128 homes were resold in 2000.
The Crafty Ladies donated table, chairs, coffee table and two end tables for the clubhouse lobby.