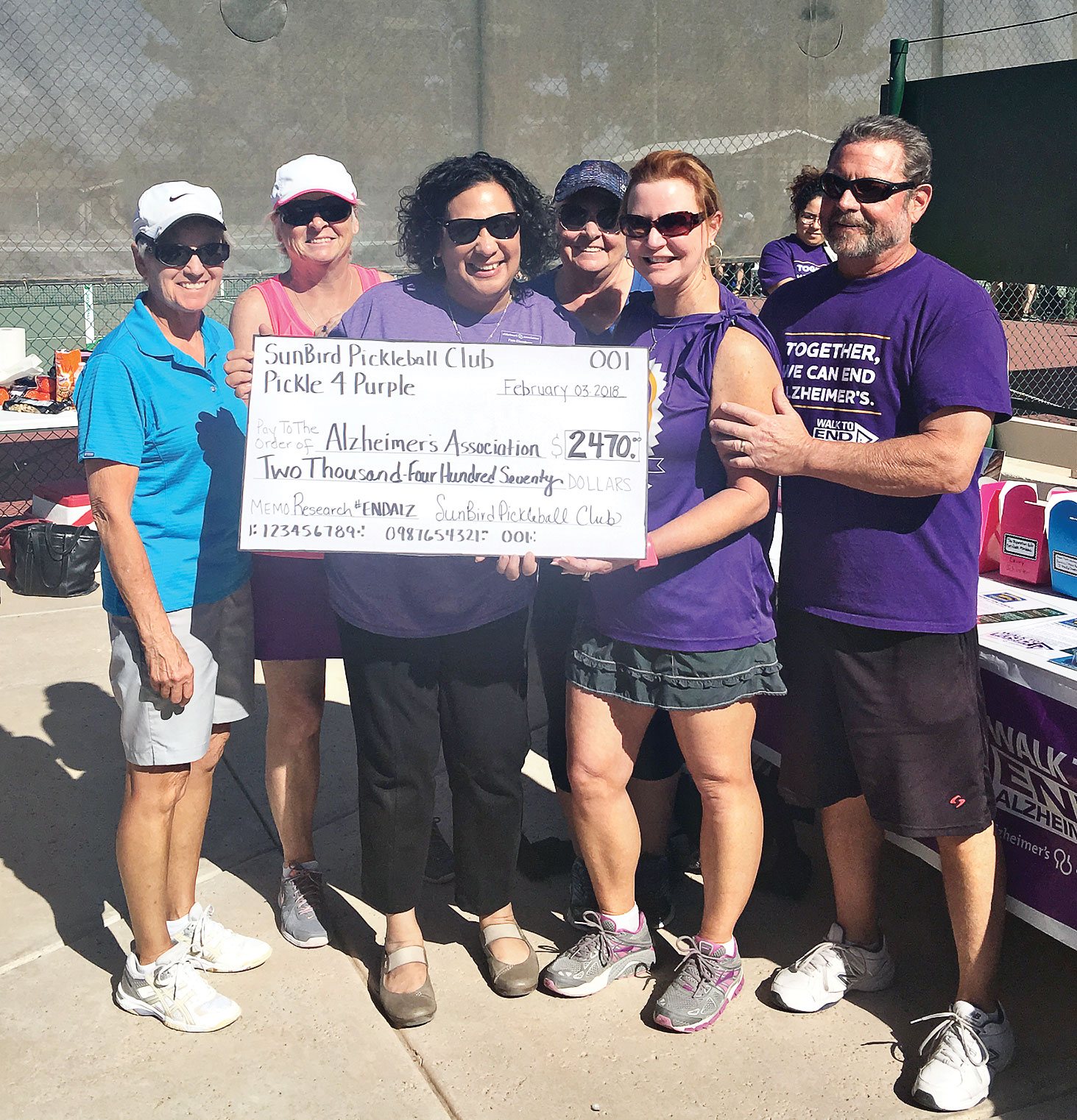 Happy New Year from the SunBird Pickleball Club. Hope to see you on the courts.
The SunBird Pickleball Club is hosting a charity tournament on February 9 and 10 to raise money to help research cures for Alzheimers/Dementia. Many SunBird residents have been touched by Alzheimer's, and we are looking for the First Survivor.
Come down and enjoy the fun time and cheer on your favorite player. Open Men's and Open Ladies' doubles play on Saturday, February 9, and Mixed will play on Sunday, February 10.
There will be raffle drawings on Saturday! Donations are currently rolling in! Buy a raffle ticket and join us for lunch. For more information or to register, reach out to Dan and Marianna Buescher at 480-285-4501 or [email protected]