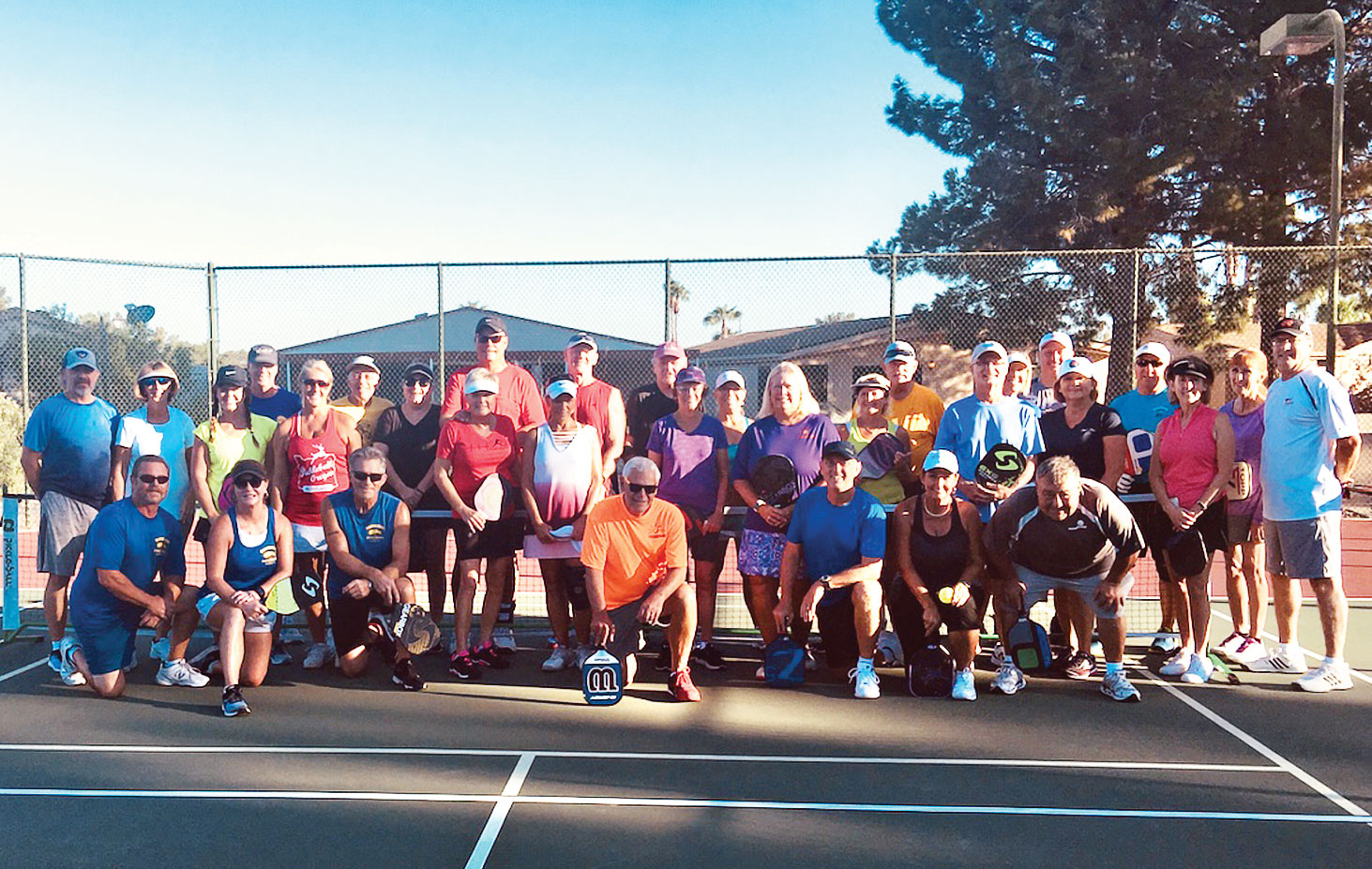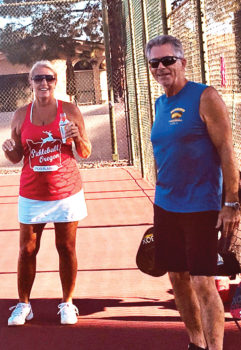 Ready, Set, GO! The SunBird Pickleball Club wrapped up summer play with the SunBird End of Summer Smash. Everyone had a blast at this social mixer. Good pickleball followed by a great breakfast in the Horizon Room with our lovely hostess and photographer Espy!
We are currently planning the Alzheimer's Charity Benefit tournament that will take place on February 9 and 10, 2019. Been touched by Alzheimer's or Dementia? Want to help? Call Dan at 206-234-3254.
We have added a Social Play sign-up to our club activities. If you want to play socially, let Marianna (480-285-4501) know, and you can get added to the social player list.
SunBird Club Open club play will occur at the following hours this fall and winter, beginning October 1 and ending April 1:
Tuesday and Thursday from 2:00 to 5:30 p.m.
Wednesday from 10:00 a.m. to 1:00 p.m.
Friday from 7:00 to 10:30 a.m. (when the weather cools down, we will start at 8:00 a.m.)
The following Saturdays from 8:00 a.m. to noon: October 27, November 10, November 24, December 8, December 22, December 29, January 12, January 26, February 9 and 10 (Alzheimer's Benefit Tournament), February 23 (rain date weekend for charity event), March 16 (end of year event), March 23 and March 30.
Tell all your friends. Want to volunteer? Have an idea that you want to share? Have a question? Feel free to reach out to Dan and Marianna.