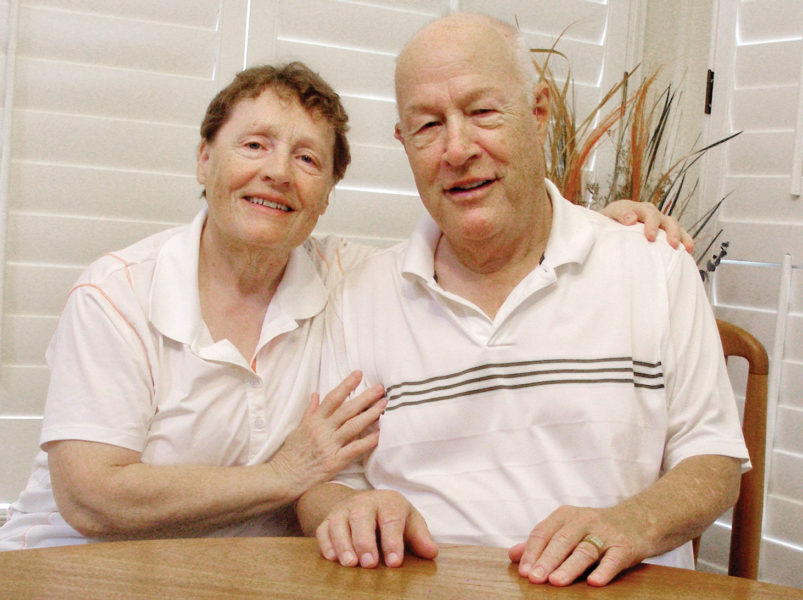 Bob Neuman
This month's lovely couple since birth has remained close to our country's heartland. No doubt of this having an effect on their lifestyle. Don and Sharon Erickson believe hard work, responsibility and accountability are the keys to a good life. And with God's help, so it has been.
Don added, "I grew up on a 500-acre farm and was expected to work. Thirteen brothers and sisters did the same. I drove a tractor when nine years old and a Model A soon after." He has vivid memories of farmers going farm to farm helping with threshing and other tasks.
Their original meeting was unique. Both had joined a dating service and paired up. Said Sharon, "I was able to connect with Don and keep the first date." She described her reaction to Don as "hook, line and sinker… chivalry is not dead!" In October, they'll mark 30 years of marriage.
Never straying often or far from Minnesota, except to travel or visit, Don and Sharon were content in their home. For 40 years in some capacity, Sharon worked for 3M. She and Don were ready for retirement, which they thought might be Florida, until a visit to Don's sister who resided there. "We found the area quite crowded and buggy. I learned of a rainy season and said "no thanks" to Florida.
A SunBird couple living in Minnesota nearby spoke to the Ericksons. Don recalled, "For the winter months of 2007, we rented a condo in Anthem, not knowing Chandler was over an hour away." In 2008, they had bought a SunBird home and later sold their Minnesota condo. The friendly SunBird people impressed them, much like the familiar neighborhoods in Minnesota.
Their work life contained many schools for proficiency. Don was a journeyman mechanic with Minnesota and engineer's license for high-pressure steam. The work was noisy and dangerous, since ammonia is prone to catch fire if not properly handled. He also worked for several food concerns and even an unwilling landlord.
Sharon had key punch certification from business school, but mostly it was her 40 years with 3M in many capacities. Both she and Don were successes regarding their work.
They attend SunBird Community Church. Don likes the visiting ministers which give a variety of Bible views, and the church is nearby.
They have traveled extensively, especially liking their many cruises. One for Maine is on the docket for fall. Another favorite was the evening walk in New Orleans' French Quarter once.
Both golf three times a week. Through the years, Sharon has done aerobics, played tennis and bowled. Both work hard at remaining fit. For Don, "It was work, work and work," she says.
It's a pleasure to discover still those with work ethics, responsibility and accountability. No Diogenes needed here.*
* Diogenes of Sinope (c. 404-323 BCE) was a Greek Cynic philosopher best known for holding a lantern (or candle) to the faces of the citizens of Athens claiming he was searching for an honest man.