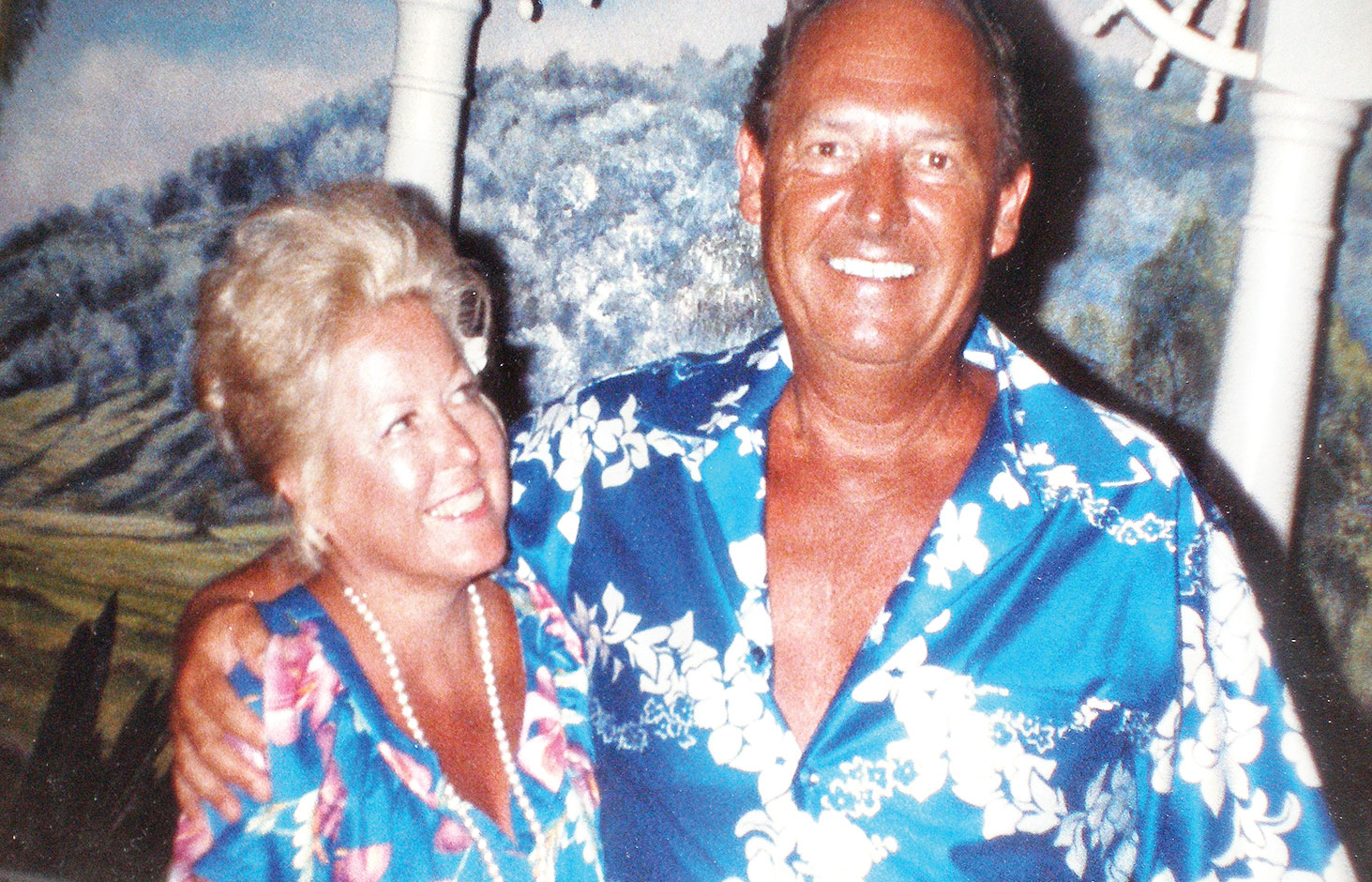 Bob Neuman
This is the completion of Ron Hawley's story from July's SunBird News.
The War Years: When 16, Ron Hawley graduated from high school and joined the Navy by fibbing about his age. His career carried him through two wars, made over 500 aircraft carrier landings, earned nine battle stars and a rank of lieutenant.
Commander in 14 years of service. He flew fighters in the South Pacific during WW II, destroying enough Japanese planes to become an ace. He recalls Iwo Jima where his squadron was bombing and providing reconnaissance for battleships shelling the island. "I heard someone on my radio say we had it nice and could go back to good food and a warm bed. It made me think, so I asked my friend, a parachute rigger, to fashion miniature chutes so we could drop foot powder and food to the marines fighting there." The operation was a huge success and earned the squadron a framed charcoal drawing by a marine sergeant. Ron's photo of it hangs on a wall in his home.
He also fought in the Korean War against flyers from North Korea and China. "I even shot down a Russian pilot," he said. He served on several aircraft carriers including the Yorktown, Midway, Roosevelt and Philippine Sea.
Later, he worked for two months in an Alaska goldmine where large bones of dinosaurs and mammoths were covered. Next, he launched a lurid career as a yacht broker. In Seattle, he met Dolly who became his wife in 1962. "Five foot two, eyes of blue and a model with a size four B shoe," he said. Together they traveled, played, enjoyed life and operated successful businesses.
Their home overlooked Puget Sound prior to their move to Kona, Hawaii, where Ron in 1982 invented a shade shell to use on beaches and pools for chaise lounges. With Ron's personal marketing, the business flourished. Soon there were representatives throughout the USA and other countries, as resorts and hotels clamored for the invention.
Then in the wake of California arson fires during the '80s and '90s, tragedy struck. A warehouse filled with shade shells valued at $2 million in South San Francisco was burned. The warehouse owner had no insurance, so that ended Ron's business.
Seven years later, the couple returned to the mainland and eventually settled in SunBird. Another devastating event occurred with Dolly's death after 42 years of marriage. "She is back in Hawaii where I will sometime join her," commented Ron.
For seven years, Ron has been with SunBird Patrol and mans the front gate. "I like it because I have met many nice people, and I enjoy that." Now at age 83, alone with his memories of exciting events, famous people, successes, affluent life styles, good and bad times, Ron has time to reflect quietly upon it all.
Postscript: Unfortunately, in January of 2012, Ron died. When the guard patrol went to his house, they found him sitting peacefully in his living room chair. He will indeed be missed.