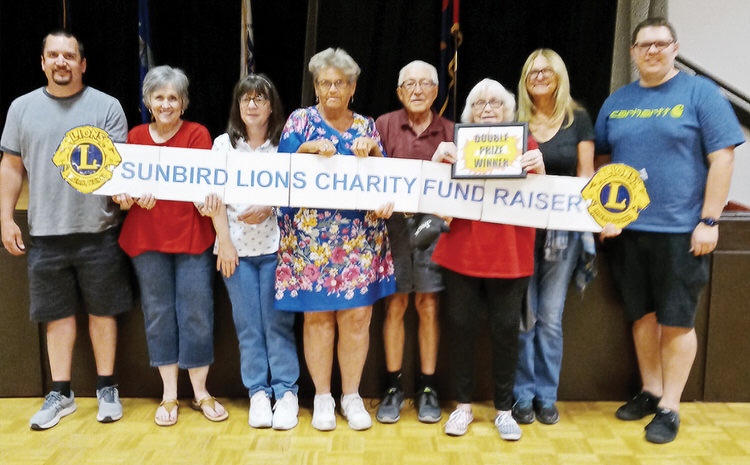 Arlene Block
One lucky fellow, Travis Acune, won three games. Carol Oakley was able to win two games and double her money on one. Other lucky winners were Krystyn Rae, Barbra Scott, Jennifer Gornall, Don Jones, Fran Lyman, Linda Hearn, Jane Sirois, John Archinged, Taylor Price, Lani Pappano, and Madalyn White.
Thank you to everyone who supports our SunBird Lions fundraisers.
Mark your calendar for Friday, Nov. 4, when we will resume Bingo again.