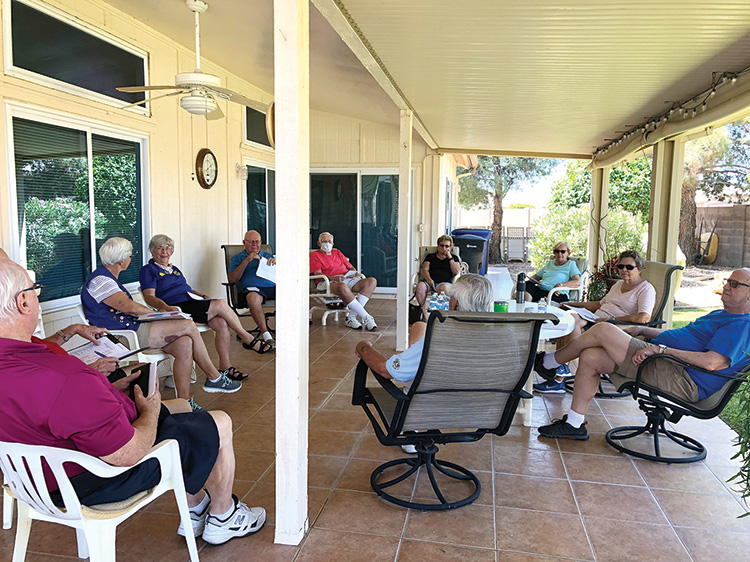 Fred Garmeson
On April 22, the SunBird Lions held their end of season board of directors meeting. This meeting is required to close out their accounts for the year.
Due to the coronavirus pandemic, the clubhouse was locked down, so the meeting was held on Lion Fred Garmeson's patio. Recommended social distancing guidelines were observed.
In spite of the coronavirus, most of the budgeted donations were met. A $1,000 donation that could not be used as budgeted was approved by the board to support the renovation of the upper golf cart parking lot.