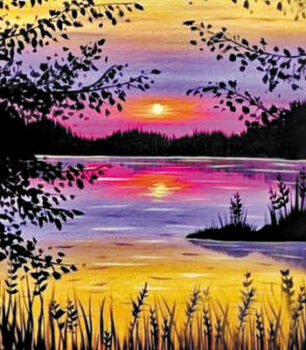 Bean Bag Baseball
Wednesday, Sept. 6 and 20, Ballroom, 4 p.m.
Join us on Wednesday, Sept. 6 and 20, at 4 p.m. in the ballroom for a fun night of baseball. If you would like to play, contact Mary Beth Kosiba at 219-689-5800 to sign up.
Friday Fun Bingo
Friday, Sept. 8 and 22, Ballroom, 7 p.m.
Join us for this awesome activity! This is not your everyday Bingo! Bring your friends, come socialize, enjoy great music, and have fun! We'll be playing five games, only $1 per game! You can play all five games or just one, play one card or as many as you'd like, the choice is yours! Friday Fun Bingo is for SunBird members and authorized guests only. Please be sure to bring your SunBird ID for entry. If you do not have an ID, please stop by the HOA office to get one. Due to the popularity of this fun event and in order to accommodate SunBird members, the number of guests SunBird members may bring is limited to two guests per household. SunBird members, along with their guests, must all be together when entering the ballroom. Additionally, the SunBird Maintenance Team has set up the ballroom for this event. Please do not take it upon yourself to set up any additional tables and chairs. Have fun, and good luck!
Sunday Funday Football
Sunday, Sept. 10, 17, and 24, Horizon Room (check eblast for times)
Are you ready for some football? Get out of the house and into the game! Bring your friends, grab a bite to eat, enjoy ice-cold beverages, and come cheer on your favorite team. It's Sunday Funday! There will be sports boards, football trivia, and raffle tickets, and lots of fun! Be sure to wear your favorite team apparel! We hope to see you there!
Fame Trivia, hosted by "The Fish" Jeff Aaron
Tuesday, Sept. 12 and 26, Horizon Room, 6 p.m.
Join the fun! A night with Fame Trivia is an exciting evening full of fun questions, music, and audience participation, creating a competitive, fun-filled environment making you want to come back and play again! Free to play, new quiz each week! Music, movies, sports, pop culture, general knowledge, picture page, and so much more! Gather your friends (especially the smart ones) and come out for a fun night of Fame Trivia! No more than eight people per team, and no pre-registration is required. All brains are welcome. We hope to see you there!
Live Music! featuring Cowboy D
Friday, Sept. 15, Horizon Room, 7 to 10 p.m.
Live in the Horizon Room, Nashville artist Cowboy D! Cowboy D will be playing Classic Country, Modern Country, and Classic Rock! He will surely keep you entertained and dancing all night long!
Art & Sip
Saturday, Sept. 16, Horizon Room, 3 p.m.
Join us in the Horizon Room as local artist Kaui Wilson helps to create a masterful painting on canvas while sipping, laughing, and socializing. She will provide step-by-step instruction to those who need very specific direction and take you through your masterpiece from start to finish in a series of small and simple (but very detailed) steps. This will be a fun and entertaining art class. No experience necessary! All art supplies and instruction provided, and we'll include one glass of wine! (Food and additional beverages are not included). Tickets are only $38 per person and are available at the HOA office. Please register at the HOA office by Friday, Sept. 15. Sorry, no walk-ins. We will be painting the picture shown.
SunBird Flu Shot Clinic, sponsored by Village MD
Wednesday, Sept. 20, and Tuesday, Oct. 17, Apache Room, 2 to 4 p.m.
Walgreens Pharmacy will once again be administering flu shots at SunBird. All shots will be given by appointment only, no walk-ins. This will ensure that Walgreens will be prepared with enough shots. To schedule an appointment, please notify the HOA office at 480-802-4901 or [email protected].
Save the Date – Free Living Trust Seminar
Thursday, Oct. 5, Lakeview Room, 10 a.m.
Planning Is Essential – Do You Have a Plan? Everyone should attend this seminar, even if you have a will or a trust. A good estate plan coordinates what happens to your home, savings, investments, and retirement accounts. Learn how to appoint someone to make healthcare and financial decisions for you when you are unable to do so. If you do not, a court may decide for you. Why a will is not enough. Why many people with living trusts will end up in probate. Learn how to avoid it. If you have your plans finalized, find out what may have changed, needs updating, or is still applicable in Arizona. Guests will have an opportunity for questions after the seminar with Attorney Richard M. Dwornik. Presented by Dwornik Law Firm. You must RSVP to reserve your seat. Limited seating. Call 480-809-1014 or email [email protected].
American Red Cross Blood Drive
Tuesday, Oct. 10, 9 a.m. to 2 p.m.
Save a Life, Give Blood! The need for blood is constant, and only volunteer donors can fulfill that need for patients in our community. Nationwide, someone needs a unit of blood every 2 to 3 seconds, and most of us will need blood in our lifetime. To schedule an appointment, go to redcrossblood.org/give.html/donation-time or call 1-800-RED CROSS.
Save the Date – TAD Management presents Sixtiesmania
Saturday, Oct. 14, Ballroom, 7 p.m.
Over the years, Sixtiesmania has performed at casinos, clubs, festivals and fairs, theatres, corporate shows, hotels, and stadiums in many countries, building up a huge legion of fans due to its wide appeal to all ages. The show is respected by many of the legendary stars that they portray and whom they have had the honor of sharing the same stage (i.e., The Beach Boys, The Everly Brothers, BJ Thomas, Johnny Rivers, Paul Rogers of Bad Company and Free, Herman's Hermits, Steppenwolf, Spencer Davis, and many more). Sixtiesmania is known to its audiences as not just a band playing '60s music, but as a show that recreates the sights, sounds, and feelings of a decade that changed the world. Tickets are $20 per person. Full cash bar, pre-packaged snacks only. Tickets go on sale Wednesday, Sept. 6, in the Apache Room from 10 a.m. to 1 p.m. After Sept. 6, tickets will be available at the HOA office.
Tuesday and Saturday Night Dinner Specials
Every second and fourth Tuesday and every Saturday, Horizon Room, 4 to 7 p.m.
Let us do the cooking! Check out our Tuesday (second and fourth) and Saturday night specialty dinner, dine in or takeout! Our regular menu items are also available!
Community Church of SunBird
Every Sunday, Ballroom, 9 a.m.
Save the Date:
2023 TAD Tribute Shows:
Saturday, 10/14/23 – Sixtiesmania (tickets on sale Wednesday, 9/6)
Wednesday, 11/8/2023 – Piano Men: Generations (tickets on sale Wednesday, 9/27)
Monday, 12/11/23 – ABBA Holly Jolly Christmas (tickets on sale Wednesday, 11/1)
2024 TAD Tribute Shows:
Wednesday, 1/10/24 – Rock the Boat – Soft Rock from the '70s and '80s (tickets on sale Wednesday, 12/6)
Saturday, 2/17/24 – Mark Cordes – Comedian (tickets on sale Wednesday, 1/3/24)
Friday, 3/8/24 – Ridin' The Storm Out – Tribute to REO Speedwagon (tickets on sale Wednesday, 1/24/24)
Tuesday, 4/16/24 – Blonde Ambition – The Madonna Tribute (tickets on sale Wednesday, 3/6/24)