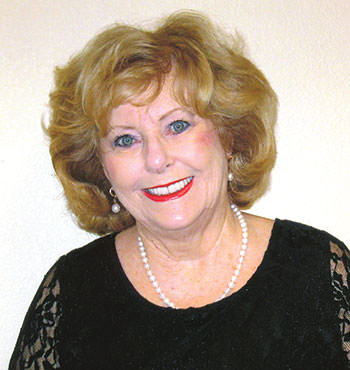 Have you been to a Sew-N-Sews meeting and presentation? If you have, you've enjoyed an interesting and informative presentation along with a few good laughs. If you've never attended a Sew-N-Sews meeting, you have a treat in store.
The next Sew-N-Sews meeting will be Wednesday, March 13, at 1:00 p.m. in the Navajo Room of Sun Lakes Country Club (Phase 1). We'll have another very interesting presentation.
Alice Jardine, a resident of Sun Lakes, is a certified Palmer/Pletsch instructor. She will display a collection of garments she has made. The fabrics, patterns and techniques in the construction of these garments will be discussed. She is an artist and also makes jewelry, which will be displayed, and some can be purchased. No credit cards.
So, be sure to visit the Navajo Room of Sun Lakes Country Club, 25601 S. Sun Lakes Blvd., on Wednesday, March 13, at 1:00 p.m. If you have any questions, please call our president, Phyllis Prysock, at 480-339-0297 or email at [email protected]