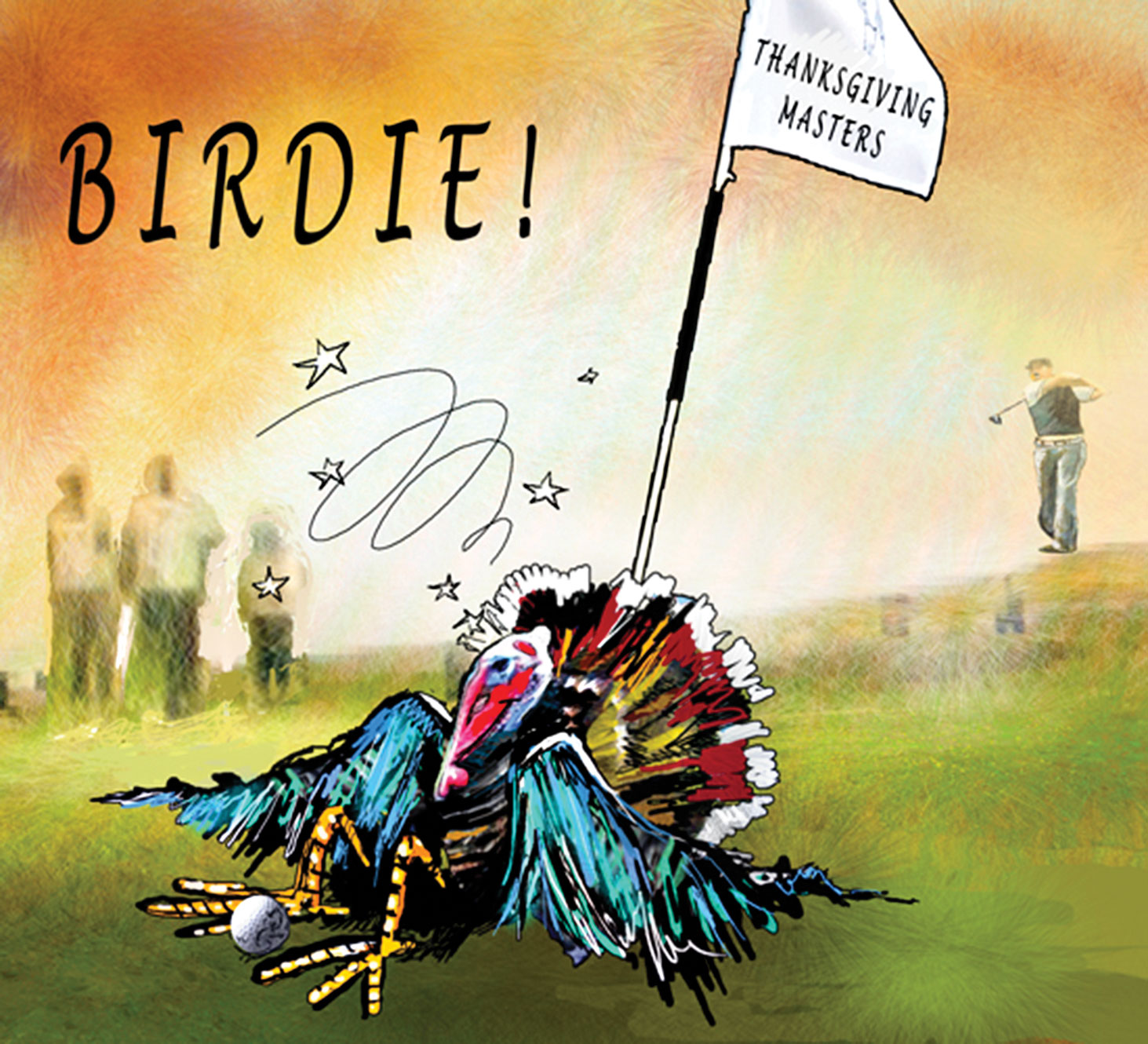 As I write this article the over seeding is in process and the course is already beginning to look good. By the time you read this and are back in SunBird; the course should be in great shape!
Course schedule cha*nges: Dave Jones has informed me that we will have shotgun starts in the morning at 8:00 a.m. and there are tee times starting at noon instead of a second shotgun this year. So we ladies will not have to worry about others on the course before we are finished! Thanks, Dave!
Couple of housekeeping items: During our meeting last year, with a focus on reducing the time invested in creating teams for the weekly play, we decided to honor our last date to sign up for golf policy. If you are not signed up in time you will need to call Shirley or Debbie and they will add your name, but not into the group's normal weekly game. This will reduce the time spent redoing all the player team assignments. You will still be able to play golf, it just means you will not be in the week's game (and yes, you still have to pay your $3. The $3 fee is for holding tee time space with the Pro Shop).
A separate note for those who need to cancel once the sheet is taken down. You must call one of our weekly play reps and the Pro Shop.
We also have a more efficient policy for our monthly luncheon counts. If you do not get signed up for the monthly lunch in time, you can still attend and eat; however, you will be ordering off the menu and will most likely not be served at the same time as the others because their food will already be prepared.
We really appreciate everyone's help with these situations. It should make the process more efficient for our weekly play volunteers, the people in charge of lunches and players alike.
Due to over seeding I do not have any current amusing golf stories from our summer ladies, but I do have some important reminders. A bit of a repeat from last month, but hopefully it helps everyone put them on the calendar.
Save the date reminders:
November 15 – 18ers host the 9ers. This is always a great event so please be sure that you are signed up and ready to have fun and meet some new people.
December 3 – Christmas golf social with the Tennis Club. This is an evening event and more information will be available soon but please get this on your calendar and keep your eyes open for ticket sales.
December 6 – Monthly lunch meeting with a Christmas theme. I just love to say Christmas! Look at us go – this is our second Christmas themed event and it's only the 6th of December.
December 9 – Ladies NET shootout. I encourage everyone to sign up – I know it's a bit scary at first, but it's really a lot of fun. Whether you play or not, please encourage your family and friends to come cheer everyone on! Again, it's a great event.
That's it for now. Hit 'em long and straight ladies but most of all – have fun!