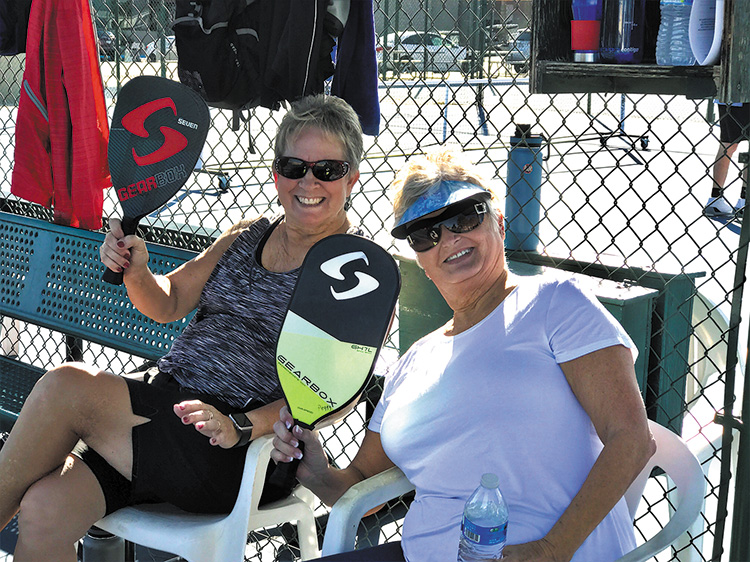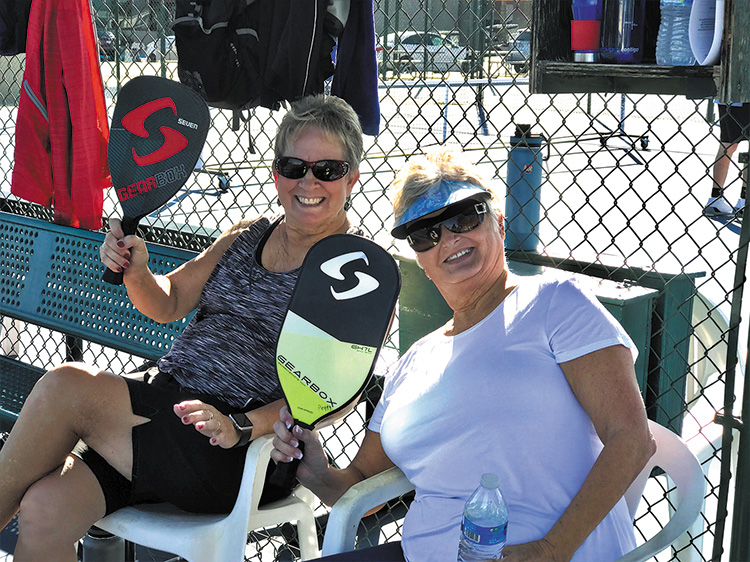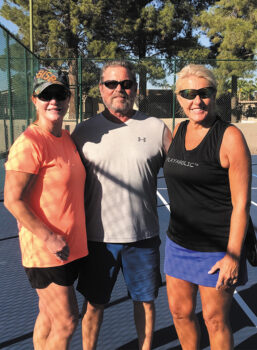 Ahhh, the cool temperatures of fall have arrived along with many snowbirds returning! Welcome back!
2019-20 Fall and Winter Schedule:
Sunday, 3 to 6 p.m.
Tuesday, 2 to 5:30 p.m.
Wednesday, 8 to 10 a.m.; 2 p.m. open play
Thursday, 2 to 5:30 p.m.
Friday, 8 to 10:30 a.m.
Saturday, 9 a.m. to 1 p.m.
Dec. 14 and 21 open play, Jan. 4 and 18, Feb. 1 and 15, March 7 and 21
Mark your calendars!
Season Dues: $20 due when you show up to play
Ugly Sweater Play—Prize for ugliest sweater!: Saturday, Dec. 14, at 9 a.m.
Pickleball Club Meeting: Tuesday, Jan. 14, at 2 p.m.
2020 Alzheimer's Tournament: Saturday/Sunday, Feb 22-23
End of season Luncheon: Saturday, March 7, at 9 a.m.
New Player Orientation:
* requires an appointment
* see sign-up in glass case; you will be contacted within a week.
The Pickleball Club is participating in the Project Planning Committee's AED efforts to ensure we have automated external defibrillator (AED) devices around the community where they are needed the most. We are looking for volunteers to be trained on the AED device. Please contact Dan and Mariana at 480-285-4501.