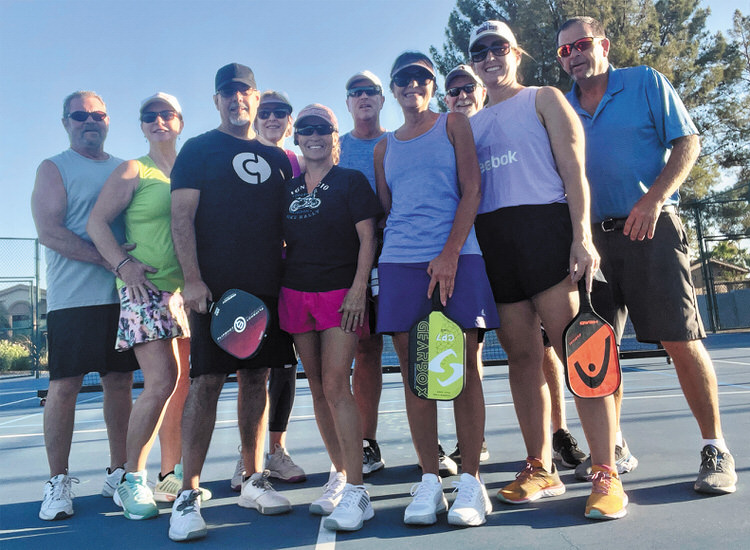 Welcome to our newest club members Michelle and Earl LeBlanc and Debbie Little!
We have some fun and exciting events for fall, including a Clinic Night and a Ladies Night Dance Party! Stay tuned for the details of these events.
It's been a hot, hot summer! Summer play hours continue through Nov. 1: Tuesday, Wednesday, and Thursday from 7 to 9 a.m. and Wednesday and Saturday nights at 6 p.m. Sign up on Team Reach for open play times, so that we know we will have four players. Contact Marianna if you do not have the code for summer play.
Want to learn how to play? Sign up in the glass case across from the post office on the New Player Orientation sheet. You will be contacted within a week.
We are also working on a new lesson sign-up for the 2023-24 season. Stay tuned for the rollout later this year.
Other questions? Email or text [email protected] or 480-285-4501.
Pickle on!