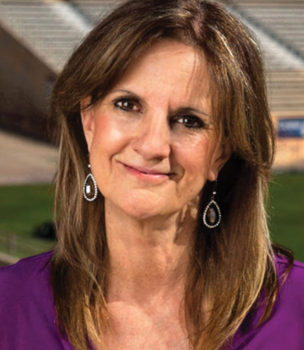 Norm Noble
The April 3 Sun Lakes Rotary Club meeting will host our annual Four-Way Test Speech Contest. Six outstanding students, one from each Chandler Unified School District ("CUSD") high school, will participate in this Rotary Speech Contest. The student speaker will address how the Rotary Four-Way Test might be applied to their lives or the lives of others (and especially to their peer group). Speeches are five to seven minutes in length and are delivered by memory or extemporaneously. One small note card is permissible at our local contest. This contest enables the CUSD to showcase its outstanding students!
The April 10, 2018, Rotary Club speaker is Military Historian Herb Zinn, speaking on the subject of "A Company of Heroes." Behind the legends surrounding historic battles are the true-to-life stories of men and women from all walks of life whose exploits characterize the drama and triumph of battle and define the outcome. There will be a rollcall of these famous veterans.
Zinn has written various articles on topics of interest relating to World War II and has been a visiting lecturer at Scottsdale Community College and Chandler-Gilbert Community College on topics related to military history and the role of military aviation in modern-day combat.
Paola Boivin will be the April 24 club meeting speaker. Paola is an Arizona State University professor and Arizona Sports Hall of Fame inductee. She was recently selected as one of six new members to serve on the College Football Playoff selection committee. Boivin will be the second woman in history to work on the elite panel.
A professor of practice at ASU's Walter Cronkite School of Journalism and Mass Communications, Boivin, who was an award-winning journalist with the Arizona Republic, will start her three-year term this spring. She joins new members Joe Castiglione, Ken Hatfield, Ronnie Lott, Todd Stansbury and Scott Stricklin.
At the Arizona Republic, Boivin served as one of the main sports columnists. She also appeared weekly on sports radio, did extensive reporting for 12 News and engaged audiences on social media. She joined the Republic in 1994. Before becoming a regular columnist, she covered sports beats, including ASU football and basketball.
She has won numerous awards from Associated Press Sports Editors and National Sportscasters and Sportswriters Association. She also served as president of the Association for Women in Sports Media in 2001.
The Rotary Club of Sun Lakes meets for breakfast every Tuesday morning at 6:30 a.m. in the Oakwood Country Club ballroom. The meetings start at 7:00 a.m. and end promptly at 8:00 a.m. Cost of breakfast is $13. Cost for the afternoon meeting is $10. To make reservations for any meeting, contact Peter Meade at 480-600-2458. For Sun Lakes residents, if you want to know more about the club, contact Charles Loew at 602-721-3680. SunBird residents should contact Walt Mills at 480-883-8007. See more about the club at www.sunlakesrotary.com.