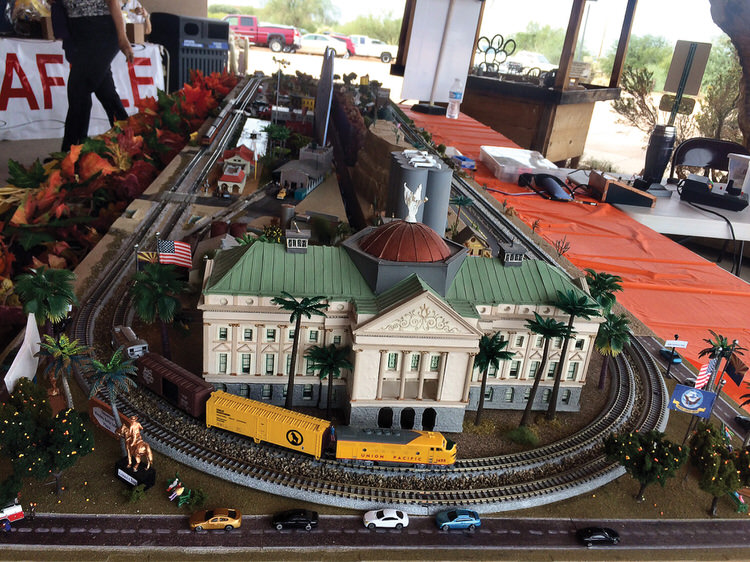 Harry Huckemeyer
With the summer months slowly becoming a thing of the past, hopefully, you all had the opportunity to break away for some fun times, enjoyable vacations, and the opportunity to catch up with some family and old friends, wherever they may be. October is the time of the year when things really come to life during normal times in our area; however, due to the unexpected virus situation, things have slowed down considerably for all of us over the past year and half. Recovery may be a little slower than what we would like to see, but things are heading in a positive direction. Schools are back in session., high school sports are back, and many of the clubs that have been silent for over a year now are regrouping and getting back to some degree of normalcy. Hopefully, this trend will continue as we move on to the holiday season not so far out in the distance anymore.
The Short Line Model Railroad Club has been actively pursuing a series of events. It is our desire to participate and bring back to the public a number of events that will hopefully bring back some fond memories of what was a big part of most of us growing up in our younger days. We do have a rather ambitious schedule in place for October, kicking off with the popular Railfair held in Scottsdale annually. This, for us, is a three-day event that is part of the City of Scottsdale's Park System known as the McCormick-Stillman Railroad Park that is open to the public on Oct. 2 and 3, from 10 a.m. to 5 p.m. on both days. Admission is free, and food is available in several areas of the 30-acre park. For a small fee, there is a wonderful carousel available, plus a scenic train ride that will take you around on an exciting tour of the park grounds. There is also a main building housed with many model trains that you won't want to miss.
You may want to check your calendars closely, as several of the local communities have already made plans for what typically used to be their annual Community Days. This is usually a three- to four-hour event put on by the local HOAs where clubs, local organizations, and vendors have tables set up in a variety of major areas. It is open to the public and affords a great opportunity to meet up with new people and get a better idea on what's going on in the Sun Lakes area. The IronOaks Open House is scheduled for Oct. 19 from noon until 4 p.m. and will be held in the Oakwood ballroom. On Oct. 23, the Sun Lakes Country Club will be having their Open House, and is scheduled to open their doors at 8:30 a.m., and it will close at 11:30 a.m. At present, the Short Line Model Railroad Club is planning to have a smaller table at both events that are still currently in the planning stage and, hopefully, may help those interested to get a small glimpse of what we do and what we're all about. If you're passing by, just stop by and say hi. In reality, that's what it's all about and how people get to know the efforts of so many whose work we never have the opportunity to see.
If you are interested or have any questions regarding our club membership, please don't hesitate to contact us by email at [email protected], or you can call 480-802-4976. Hopefully, we'll cross paths in the not-too-distant future and enjoy some magical moments of the past. Have a Great Day!