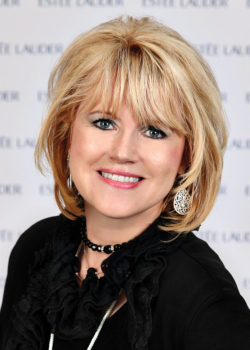 Susan Reynhout, Publicity Chairman
Ring in the new year with all your friends in the Kingston Ballroom of the Oakwood Country Club in Sun Lakes on Thursday, January 10, at 9:00 a.m. for this exciting event. You could be just one seat away from meeting a new friend.
Pam Schram from Ponca, Nebraska, continues to encourage her audience as she has for nearly 40 years at banquets, seminars, retreats and special events. She has spoken in states from Alaska to Florida and in Europe. Pam is an author and a former radio program host for over 20 years. She is a former Mrs. Nebraska USA and Mrs. Nebraska America Ambassador including a skincare consultant and beauty advisor. Schram is a graduate of the American Floral Arts and Design School. Pam was adopted as an infant and 40 years later, was re-united with her biological parents. She is the author of Freedom from Crow's Feet, Cold Feet and Defeat. Her special feature will give you easy health and beauty tips for all ages. Let's begin 2019 with a fresh start from the inside out – It's a New Year, a New You!
Special music will be provided by musicians from the East Valley.
The cost is $20.00. Reservations are required by noon Thursday, January 3, by emailing Shirley at [email protected] or calling Pat at 480-883-1450 or Nancy at 480-786-8531. Gluten-free/special diet meals must be ordered at time of reservation. Cancellations must be made no later than Monday, January 7, by 10:00 a.m. by calling Cindi at 515-770-7974. Reservations not honored may require payment. Please honor your reservation with payment or give as a gift if you miss the deadline. Please note cost includes brunch, venue expenses, taxes, gratuity, speaker's expenses, publicity and miscellaneous fees. Affiliated with Stonecroft, www.stonecroft.org