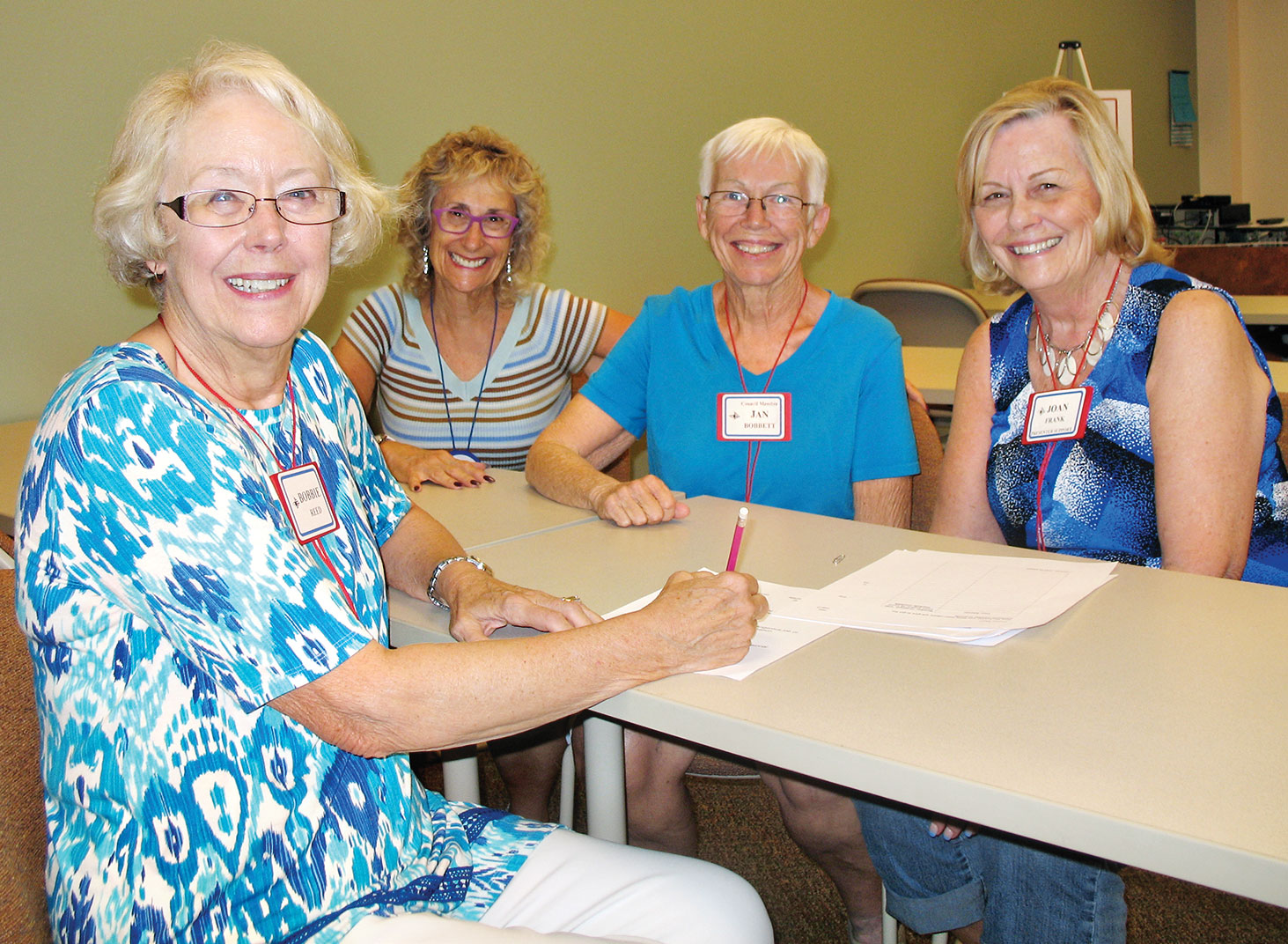 Catherine Hammond
Beginning in August, New Adventures in Learning, a lifelong-learning program, simplifies its payment process. Now one check will cover both renewal of annual dues for New Adventures and the fall administration fee for Chandler-Gilbert Community College. This is a significant change for the organization. According to Bobbie Reed, registration chair, "In years past, two checks were needed. Now both payments will be accepted in a single check made out to New Adventures. For most members, the amount of this check will be $65 ($50 renewal and $15 college fee). For those who have paid dues in advance or have a special membership status, the amount will be different. Your registration form identifies the total amount actually owed. This change is an effort to streamline the process. Over the course of a year, over 1100 checks for the college fee needed to be recorded at the Sun Lakes Center desk, transported to the main Pecos campus finance office, logged in a second time and credited to each member's student account. Lots of paperwork and travel." Now the process has become easier for everyone.
New Adventures is improving registration in other ways, too. For future semesters, it will be possible to request classes and pay fees online by credit card. In the meantime, members can expect to receive packets in early August with information about the new payment system, lists of the available offerings for the fall semester and paper forms for membership renewal and class requests.
New Adventures in Learning is a membership organization affiliated with Chandler-Gilbert Community College and has been encouraging lifelong learning since 1999. For more information or to join the organization, call 480-857-5500, go to http://www.newadventures.info or visit the Sun Lakes Center at 25105 S. Alma School Road, Sun Lakes, AZ.