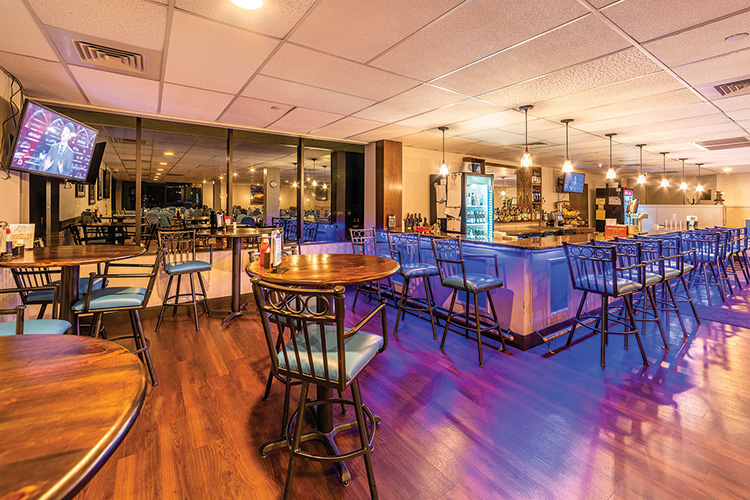 Summer is here! Temperatures have already exceeded the 111-degree mark. Even though it is not officially the monsoon season yet, SunBird had its first monsoon-type storm with strong wind with clouds of the thick dirt followed by a quick heavy downpour of rain, lightning, and thunder. Some trees in the common areas were damaged or blown over and landscape debris littered all throughout SunBird. The mess was cleaned and, all in all, there was no major damage to report.
As the State of Arizona and many other states and areas around the world have restrictions still in place for the prevention and spread of the COVID-19 virus, SunBird is still following the orders and directives from the Arizona state governor and CDC. During one of the recent state addresses concerning COVID-19, Governor Doug Ducey permitted the first phase of reopening most businesses with social distancing and specific guidelines from the CDC to be followed. He further stated that the state has the "green light to proceed, but not to speed." With these announcements, SunBird began to open facilities slowly with many social distancing restrictions and limitations. In previous correspondence, it has been noted of the many changes, updates, and use limitations for the clubhouse and facilities. Although some of the COVID-19 restrictions have been somewhat eased, this does not mean returning to use the clubhouse and/or facilities is for everyone at this time. SunBird has a high-risk population, we want to be responsible, and everyone should be responsible in doing their parts to comply with the efforts to reduce the spread of any disease. Everyone has a different medical history, background, risks, tolerances, and comfort levels. Using the clubhouse and/or facilities is at your own risk. Management and staff have increased cleaning and disinfecting efforts and have many supplies for homeowners to use at the clubhouse to also sanitize before and after use.
Communication with the board of directors and community has been a priority for SunBird to keep everyone informed of what's going on. Over 25 eblasts have been sent out since March 15. Ninety-two percent of SunBird residents have registered email addresses to receive the latest news updates. If you are not receiving these email notices, please go to the SunBird website at sunbirdhoa.com and register by clicking on the monkey icon. Most people have been very pleased with the increased communication and prevention procedures taking place at SunBird. We also know some do not agree with opening slowly. We know some want to move faster in returning back to normal. We also know others want to slow down or would like additional restrictions. Again, everyone has varying health risks and conditions. Visiting the clubhouse or beginning activities again may not be the right time for some. We are closely following the governor and CDC leadership, orders, and guidelines as best as possible.
To minimize direct person-to-person contact, SunBird has made available options for conducting business. Many business items related to the administrative office can be done online through our website at sunbirdhoa.com and email at [email protected] The office telephone has an answering machine where messages can be left any time of day or night, and a return call will be made the following business day. Three drop boxes for correspondence, payments, or other items to be place in have been conveniently located in and around the clubhouse area: 1) large drop box just outside the clubhouse main doors, 2) a drive-up black drop box near the post office in the parking lot that can accessed from your golf cart or vehicle window, or 3) a drop slot in the clubhouse just located to the right of the office.
These times are very unique and uncertain. We are preparing better for the future if this or something similar occurs again. We need to be financially healthy and prepared to weather any possible future storms. We sincerely appreciate everyone's efforts and patience during this unprecedented period of time. Let's all join together in doing our part to minimize and prevent the spread of disease so that we can help speed the efforts to returning back to "normal." I also want to express my appreciation to the board of directors for their dedication and support in having literally spur-of-the-moment emergency meetings to make difficult decisions even while sitting 10 feet away from each other. I am also extremely grateful for our management staff and employees who have gone above and beyond the call of duty during this time. We are all committed and trying to do our best to keep SunBird a great place to live.