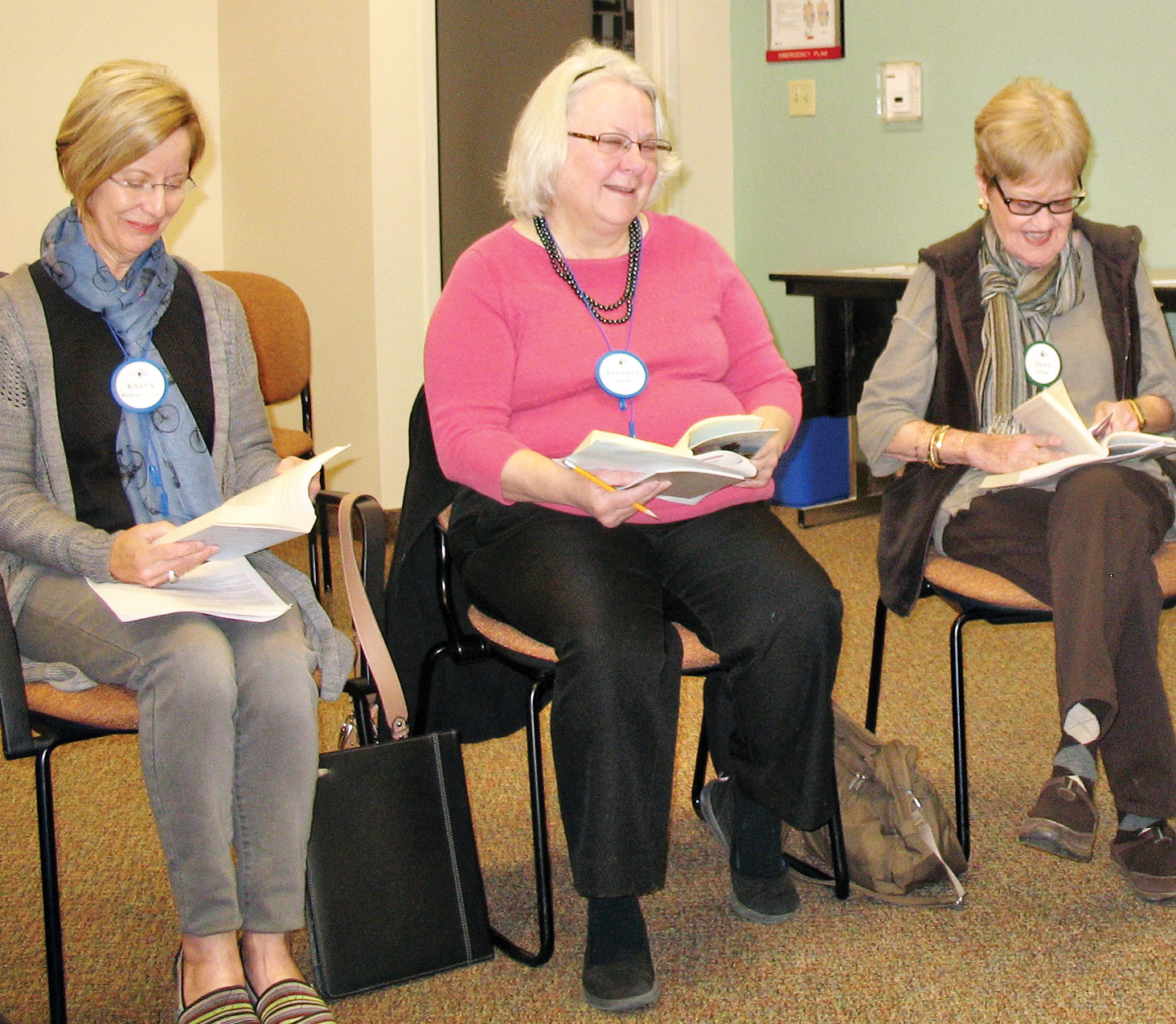 Catherine Hammond
New Adventures in Learning, a lifelong-learning program, offers two monthly book clubs with different approaches. These classes are each set up as roundtable discussions with 20 or 25 members so that the discussion setting can be comfortable, yet intimate. New members are always welcome. The books selected are available either from the library or from participants' favorite book sellers.
The "On-Going New Adventures Book Club," facilitated by Bill Haskell will discuss Astrophysics for People in a Hurry, by Neil DeGrasse Tyson, on April 2, 2018. According to Mr. Haskell, "The monthly, New Adventures Book Club has been running continuously since July, 2015, and meets all three semesters — fall, spring and summer. We have read and discussed a wide variety of books, ranging from fiction to non-fiction with an occasional opportunity for the science fiction novel. The group selects the books to be read, and a different person volunteers to lead the group discussion. The club tends to focus on books with historical content."
The second club is the "Award-Winning-Writers Book Club." Catherine Hammond, the moderator, states, "The intention is to read books that feature excellent writing along with a great story." The writers of all the books on the list have won or been a runner-up for a literary prize. Many, but not all of these works, are novels. Just Kids, by Patti Smith, the choice for April 16, 2018, is a National Book Award Winner in Nonfiction. In the upcoming summer semester, the theme will be "Beach Reads." The two books featured will be fast-paced thrillers — The Dry, by Jane Harper, for June and Before the Fall, by Noah Hawley, for July.
For more information on signing up for either or both of these classes, call 480-857-5500, go to http://www.newadventures.info or visit the Sun Lakes Center at 25105 S. Alma School Road, Sun Lakes, AZ.
New Adventures in Learning is a membership organization affiliated with Chandler-Gilbert Community College and has been encouraging lifelong learning since 1999. If you are a new member or need to renew your dues, the fee will be $25 for the spring and summer semesters both. Add an additional $15 college registration fee each semester you enroll in one class or more.