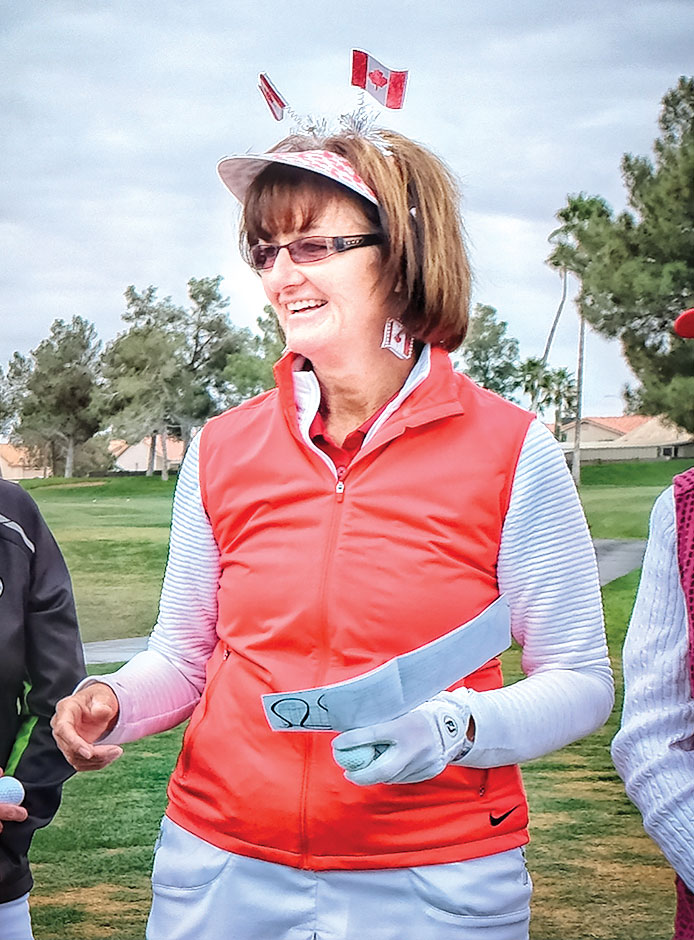 Dana Marrs
Hello, everyone!
Can you believe the summer is over and it's time to start our winter season? I am so looking forward to getting back to SunBird and seeing all our lovely ladies again. As always, we want to encourage new people to join us. We have a great group with lots of fun activities and "the more the merrier." Some ladies might worry about not being a good enough golfer or not knowing the rules of golf very well, but that is definitely not the point of our golf group. We have golfers of all levels, and the handicap system helps to level the playing field so everyone can enjoy the game. We also have a Buddy system to introduce new members to our group and help them feel more comfortable. Our rules person, Connie Franklin, gives us a little lesson on rules each month and is always willing to answer any questions we have.
We get together monthly for a delicious luncheon and meeting to find out about upcoming events and games. The best part is we get to play with different ladies each week, and I can tell you from personal experience I have gained some wonderful friends from playing in this group. If you are interested in joining our group, the staff in the Pro Shop will be happy to assist you.
We have lots of special events to look forward to this season. Highlights include golf and lunch with the Lady 9ers (November 27), the Christmas Dance (December 15), our Solheim Cup (January 22 and 29), the SunBird Cup (February 12 and 19), the Club Championship (March 12 and 19) and Golf and BBQ with the Men (March 28). There are also the Shootouts throughout the year to look forward to. I would especially like to thank our executive board and the committee leaders and volunteers for all the wonderful work they do. I look forward to reconnecting with everyone  very soon.